The UK government is preparing regulations to ensure that abortion services are made available in Northern Ireland. The regulations will give the London the 'necessary powers' to 'intervene directly' and commission abortion services 'if sufficient progress has still not been made.'
A strongly-worded announcement
The Secretary of State, Brandon Lewis, made the strongly-worded announcement on Thursday after it was becoming 'increasingly clear that the Northern Ireland Department of Health will miss the deadline of the end of March to ensure abortion services in Northern Ireland are commissioned in full.'
The planned regulations would 'remove the need for executive committee approval before services can be commissioned,' which has so far blocked the provision of abortions.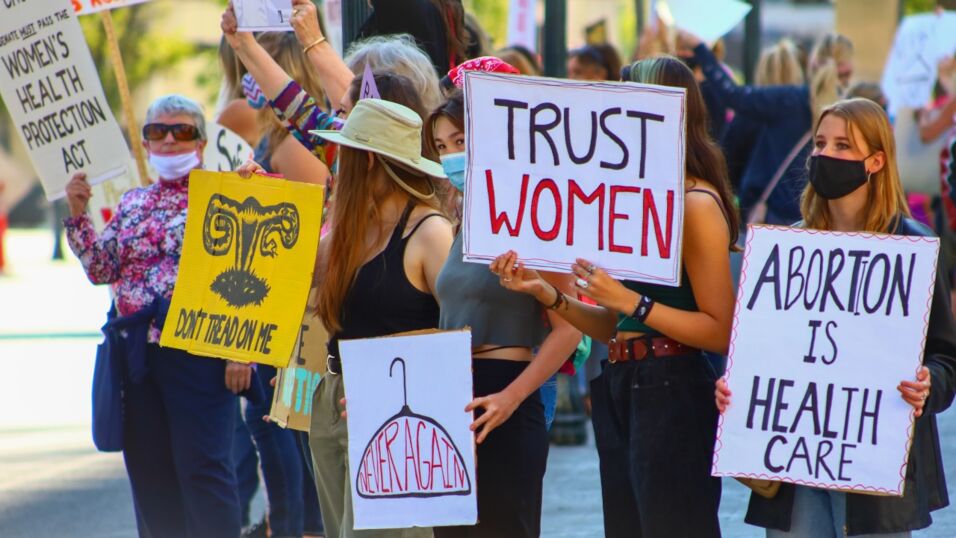 The Secretary for Northern Ireland said:
This means that the Department of Health will have no further barriers to commission and fund services.
Lewis said he also plans to introduce regulations and directions which 'confer on me the power to do anything that a Northern Ireland minister or department could do' to make sure the necessary requirements are put in place.
He will also set up a small team with relevant health experience within the Northern Ireland Office to work directly with the Northern Ireland Department of Health and provide additional oversight.
Read more:
⋙ Texas abortion ban: US judge puts temporary halt on 'unlawful' law
⋙ Argentina becomes first major country in Latin America to Legalize Abortion
⋙ Menstrual leave: Should those who menstruate get 'First Day Period Leave'?
'Deplorable options'
While abortions have been legal in Northern Ireland since 2019, services have not yet been commissioned and individual clinicians have only provided the service on an ad-hoc basis. In October last year, a high court judge ruled that Lewis had failed to uphold his duties to provide full abortion services in Northern Ireland after a judicial review was brought by a woman who was told to travel to England for an abortion amid the pandemic.
Lewis said:
Women and girls must have access to safe, high-quality abortion care in Northern Ireland as they do everywhere else in the UK. It is unacceptable that access to basic abortion healthcare is not available as it is across the rest of the UK.
The Northern Ireland Chief Commissioner for Human Rights, Alyson Kilpatrick, welcomed the move but expressed she was still 'concerned about the impact the delay continues to have upon the human rights of women and girls.' She said:
In 2022, women and girls in Northern Ireland are still faced with deplorable options, including having to travel to England to access abortion services, being forced to continue a pregnancy against their wishes or take unregulated abortion pills.