Change of heart
Mother of four in Minnesota who was hesitant in getting inoculated against COVID-19 said she had a change of heart after her son convinced her.
Sheletta Brundidge, who hails from Cottage Grove, said her past experience with doctors made her apprehensive towards the healthcare system and she was 'adamant' she wouldn't get vaccinated. However, when her oldest son, Andrew, marked his 15th birthday last month, he said his only wish was for his mum to get vaccinated against COVID-19.
The Twin Cities Pioneer Press reported that she recently received her first jab of a vaccine with her son holding her hand the entire time.
Brundidge, a host of WCCO Radio and a podcast called Sheletta Makes Me Laugh, is now using her experience to help convince more people of coluor to get vaccinated, especially with rates among minority communities lagging behind white communities.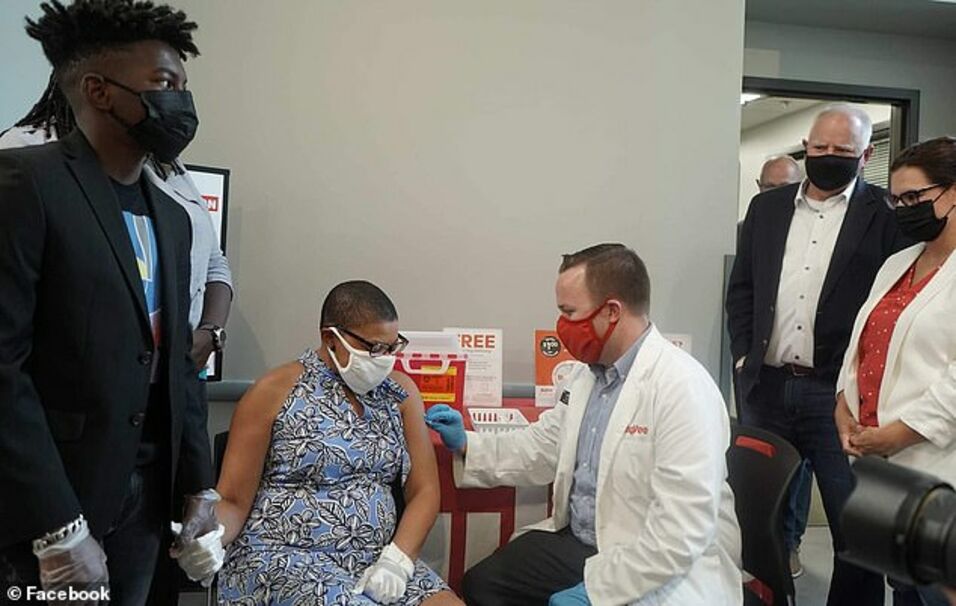 A case for blacks
Black people currently make up about 13 percent of the U.S. population, but only 10 percent of those who have received at least one dose of a COVID vaccine, according to data from the Center for Disease Control and Prevention (CDC).
In contrast, white people account for 72 percent of the population and 58 percent of people who received at least one dose. Yet, according to CDC data, blacks are about 1.5 times more likely to contact the virus than white Americans and about three times more likely to die.
There are reasons for these stark disparities, such as access to healthcare and lack of transportation to get to appointments. But there is also distrust because, in the past, racist health policies have preyed upon America's communities of colour.
One of the most well-known examples are the Tuskegee experiments from 1932 to 1971, in which black men were used to track the progression of syphilis.