We all know good sleeping habits allow for better sleep, improving your mood and productivity. A good nighttime routine is to turn off screens at least 30 minutes before bed (it has been proven that blue light can affect our circadian rhythm), use noise-cancelling headphones, an eye mask, a weighted blanket and a hot cup of tea. This nighttime routine is sure to help you get that oh so important sleep. If you don't know which teas to get, why not try out one of the five here?
Pukka Night Time Tea 20 Tea Bags
This brand of tea often combines unusual ingredients, but always tastes incredible. Their nighttime tea is a caffeine-free blend that uses oat flower, lavender and lime flower. Their tea also has a hint of liquorice and some zesty undertones.
The ingredients have been organically grown and ethically sourced, while the bag itself is free from any plastic.
You can buy it here for £3.45
Clipper Sleep Easy Organic Tea 20 Tea Bags
Clipper tea has a more cosy feeling to it with its blend of cinnamon, chamomile, valerian and other natural herbs. Their nighttime tea is the perfect balance between spicy and floral, allowing you to relax.
The ingredients are all-natural and organic and have been created with sustainable practices that consider the environment, the people and the land.
You can buy it here for £2.20
Read more:
⋙ Boba Tea: The health benefits of matcha and milk bubble tea
⋙ Garlic: How sleeping with garlic under your pillow could improve your health
⋙ Sleep: Foods you should avoid eating at dinner for better sleep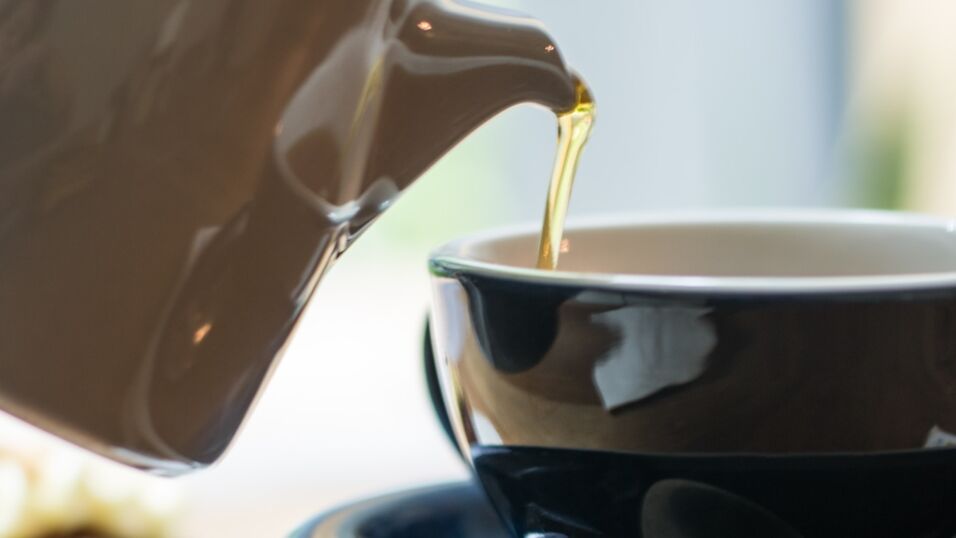 Offblak Sleep Breezy Chamomile & Peach 12 Bags
Offblack also offers slightly unusual blends that work surprisingly well together, like their Sleep Breezy Chamomile and Peach blend. Chamomile is an excellent ingredient for relaxing and sending your body into a doze. The blend also includes lemongrass, rosehip, apple pieces and blackberry.
The blend is caffeine-free too!
You can buy it here for £3.79
Tea Pigs Snooze Herbal Tea with Whole Herbs and Fruits, Pack of 15
Tea Pigs uses biodegradable individually-wrapped bags for their teas. Their nighttime tea offers a blend of apple pieces, chamomile flowers and lavender flowers. That combination sounds like it would definitely make you sleepy.
You can buy it here for £3
Heath & Heather Organic Night Time 20 Tea Bags
Heath & Heather's organic tea can be an excellent substitute for sleeping pills. Their blend of chamomile, valerian and hops with a subtle hint of spearmint to replace the caffeine will help you relax your mind and body to get that full night's sleep you're after.
You can buy it here for £2.99