Students at St. Edwards Catholic School in Nashville will no longer be able to go to school with the Harry Potter books in their school bags. The school's priest Dan Reehil banned JK Rowling's works after seeking the advice of exorcists in Rome.

The school fears that students will use the spells written in the Harry Potter books to invoke the forces of evil and other evil spirits.
Priest Dan Reehil is said to have sent the following e-mail to exorcists in Rome: 'The spells and curses used in the books is real witchcraft which may cause evil spirits to appear in the humans who read them.'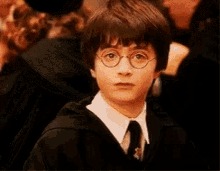 In response, the exorcists urged him to remove the books from the library, advice that the American priest was quick to apply.
The latter even found the support of the head of the schools of the Nashville diocese, Rebecca Hammel, who assures that priest Dan Reehill has 'the canonical authority to make such decisions.'
This is not the first time that JK Rowling's books have been censored in the United States, nor in schools in the United Kingdom. Each time, the same motives were put forward: invocation of the forces of evil and promotion of satanic values.