We all have films like Clueless, The Craftand 10 Things I Hate About You stuck on our lists of guilty pleasure films that we rewatch at least once a year. We must admit that teen movies just fill us with an unrivalled sense of nostalgia. But some gems have stuck with us more than others.
While some may have forgotten the raunchy teen film Cruel Intentions, almost everyone remembers the iconic kiss shared between Sarah Michelle Geller (Kathryn Merteuil) and Selma Blair (Cecile Caldwell). The embrace even won the stars an MTV Movie & TV Award at the time.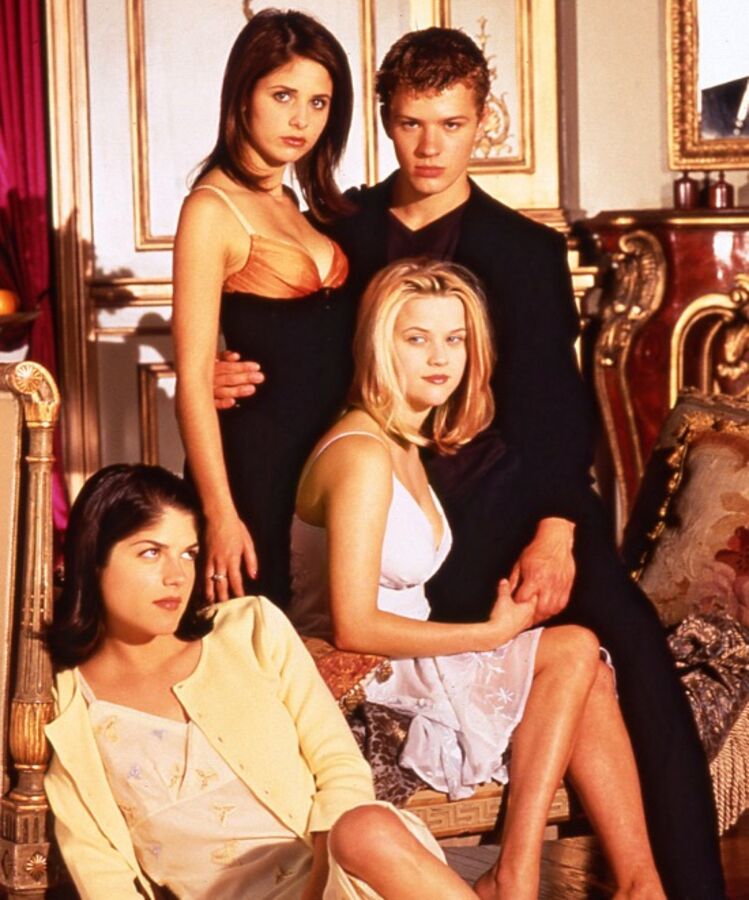 Now, 21 years later, Sarah and Selma have gotten together to recreate the kiss once more forMTV's Greatest Of All Time Show.
Sarah commented on the moment of screen history claiming that it was the 'single-most awarded kiss in cinema history—you don't have to Google it, I already did.' Selma had a little more to add commenting that the kiss may have helped some teens to discover more about their sexuality:
I think the reason the kiss has resonated with people so long is not just for the initial shock value. But because it was a catalyst for so many young people to help them realise certain aspects of their sexuality and help make people comfortable to be who they really are.
The Buffy the Vampire star replied to Selma saying:
It also represented a paradigm shift to a new dynamic towards acceptance in pop culture...Well, also it was super-hot.
The pair then recreated their famous on-screen pash but to the dismay of some, the interaction was kept COVID-safe and the pair were surprised to actually be locking lips with a pane of glass instead.
Sarah Michelle Gellar then went on to announce: 'Stay safe, MTV. And, 2020: end soon.'
The Cruel Intentions kiss initially came about when Sarah's character Kathryn Merteuil tried to teach Selma's character Cecile Caldwell how to kiss.
But this is not the first time the two have recreated the scene as they also shared a pash when accepting their MTV award back in 2000.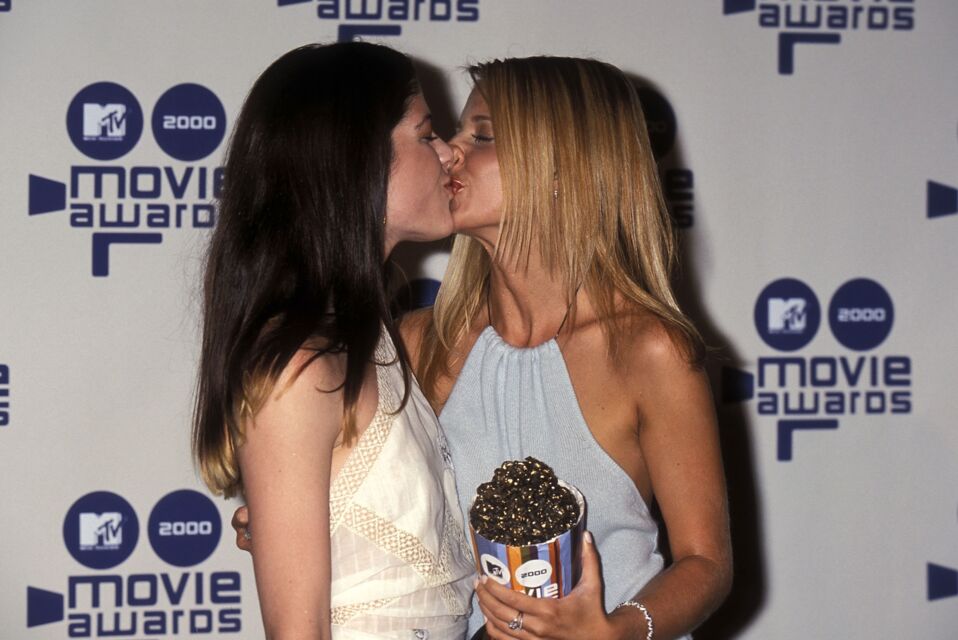 Selma Blair who was diagnosed with multiple sclerosis back in 2019 also shared a series of selfies in February after she reunited with Geller and Cruel Intentions director Roger Kumble. She captioned the post:
I can't show how good it feels to have my friends come and bring lunch and news of the world. So I will just share the standard happy selfies. With love.
Who knew this #cruelintentions trio would be forever?