After that adorable summer dress we talked about last time, we have found yet another amazing piece at Zara! The fast-fashion label released a hot top in its sale section that will be perfect for this summer.
The top
This sleeveless pleated V-neck top with ruffles will show off your figure perfectly. Even better? This top is available in several colours: black, turquoise, zebra print, and brick with white polka dots.
And that's not all! This pleated top can be had for the modest sum of £7.99 on the Zara.com. It's available in sizes from S to L. Act quick before there's none left!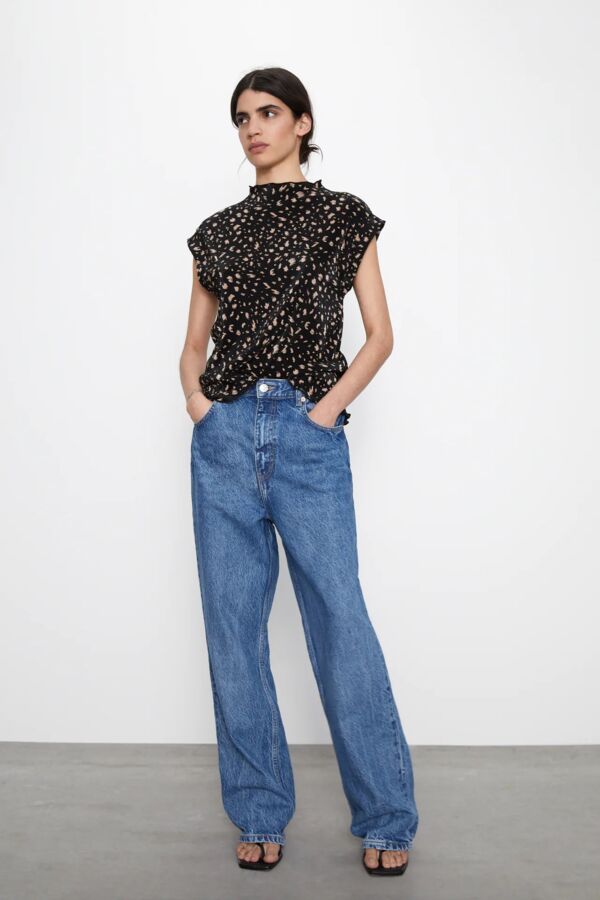 How to wear the top?
Not sure how to wear this top? Here are some tips. First of all, it can be matched with high-waisted denim shorts or a denim skirt. This will give you a hot summer look, and the top's ruffles will add a sophisticated touch.
This top can also be combined with flare-cut trousers or with mom jeans. As for shoes, it would go perfectly with gold-coloured flats or mules.