When Primark posted the bag to their social media feed, eagle-eyed style fans were quick to spot the similarities between Primark's offering and the designer bag which costs 210 times more.
If you've got champagne tastes on a lemonade budget, Primark can often be a good bet for some stylish dupes–and this new handbag has got us excited. Costing just £10, it bears a remarkable resemblance to 'The Shoulder Pouch' by designer Bottega Veneta, which costs an eye-watering £2,100.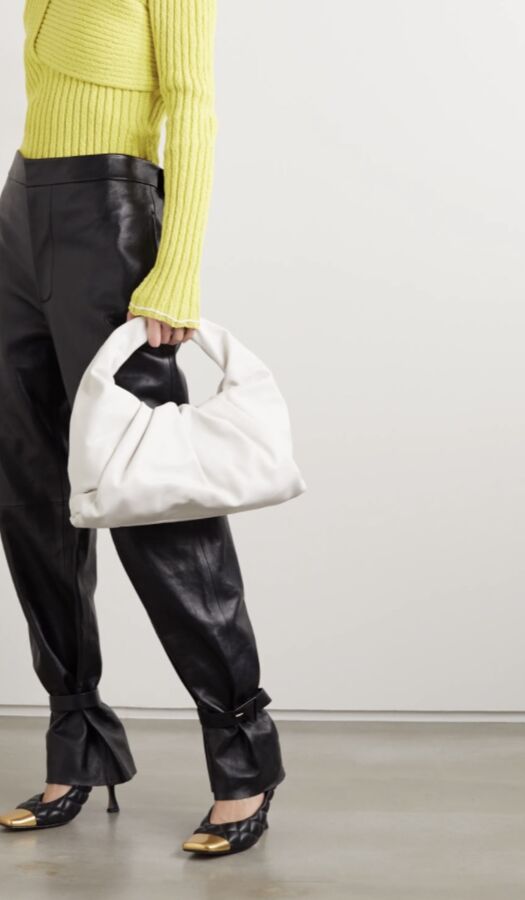 Bottega Veneta dupe
Whilst the Primark version is available in classic black or cream, the Bottega Veneta bag comes in a range of 13 different shades, including burgundy, light orange and ice blue. It comes with a gold or silver finish depending on the main colour you choose. It's made in Italy from luxurious Nappa Calf leather.
Primark's version of the handbag hasn't been posted up on their website yet so we haven't got the full product details, but it certainly caused a stir on Instagram. Primark posted a pic of the cream and black handbags sitting side by side on a sofa, captioned: 'Bags so good they deserve their own seats.'
With almost 20,000 likes in one day, these bags are sure to be a hit – and fans were lining up in the comments to share how desperate they were to get their hands on one. One Primark fan wrote:
Love them I need both colours!' whilst another said 'SO excited to get to a primark shopping next week! I've missed it!
Style tips
Whether you opt to splurge on the designer version or go for the Primark dupe, this classic bag will go with anything. For a really stylish look, simple elegance is key. Try pairing the bag with black wide-leg or leather trousers and heels with a white blouse for a monochrome look that's effortlessly glamorous.