The recent COVID-19 lockdown has meant we have all had to stay at home more than we would have liked to. With our closets full of boots and coats, our slippers and dressing gowns have become our best friends over the past few weeks. But now it's time to move on!
As the lockdown continues to ease and we start to get back to the 'new normal', lots of us have unfortunately realised that we have nothing in our wardrobes for lounging in the sun, and what we do have just isn't fashionable anymore!
If this describes your situation, don't despair. For those of you who are looking for a nice pair of sandals and don't want to spend a fortune, especially since the economy is rather tight right now, we've found the perfect pair for you!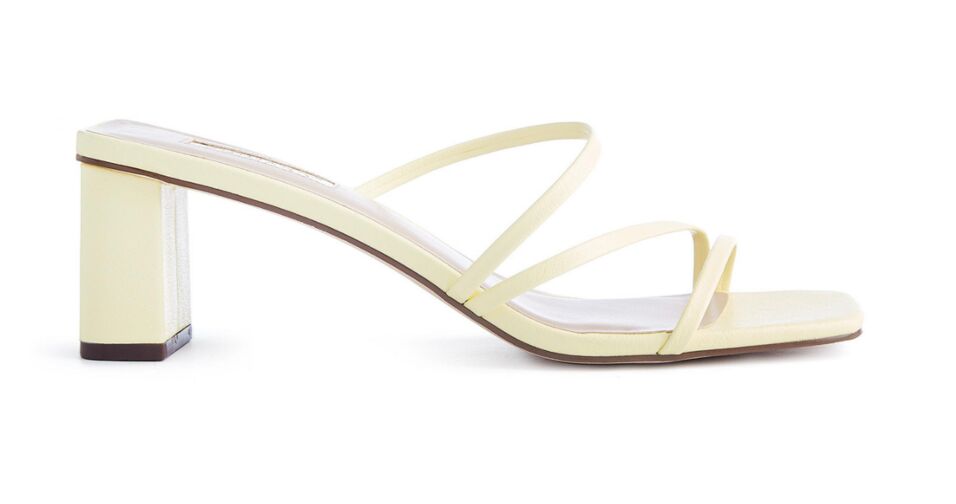 We've managed to find the nicest pair of sandals on the market this summer, and in Primark, no less! They come in a subtle lemon colour that goes well with lots of different outfits and colours and they also have a thick heel and straps.
These sandals have been designed in a so-called 'Zara style' that we have seen time and time again on their website and on models, but at Primark's prices, we obviously like these ones better.
This low-cost clothes company has put them on sale for just £10 and we can picture them perfectly with a wide variety of outfits including skirts, jumpsuits, trousers, shorts… the options are endless!