The most important thing to remember is that everyone's body is different and having a little round tummy isn't something to be ashamed of, in fact, quite the opposite.
When you have a bit of a belly though, it's not always easy to find clothes that suit you and highlight your best features. Although some women prefer to hide their stomach, others love to enhance it, show it off and that's great! But what clothes should you wear to highlight your best features? Here's our advice.
What you should wear if you want to hide your tummy
Go for more loose and fluid materials
To show off your figure, you should go for materials that are more loose and flouncy. Why? They highlight your chest, shoulders and arms instead of your stomach. On the contrary, you should avoid wearing skintight materials as these can show off your curves a bit too much.
If there was ever a style of clothing that highlights your rounded belly, it would be these dresses or tops that have a draped/tightened effect around your waist or at the side.
To highlight your figure and your curves, nothing is better than a long or short open jacket. These garments add a stylish touch to your outfit which won't put too much emphasis on your rounded belly.
Go for a nice pair of jeans
If you are unsure about what style of jeans to wear to hide your belly, why not go for a high-waisted pair? These jeans are good at hiding any excess weight and have the added advantage of making your legs look longer. You could also go for a mom-style pair which would also highlight your best features.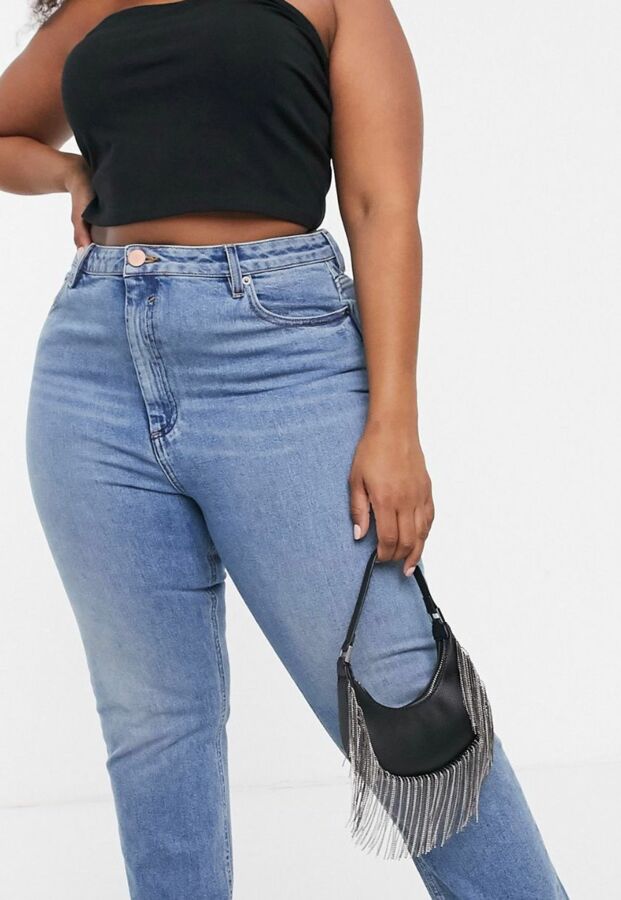 If you want to hide your belly, consider attracting attention instead to your arms and your shoulders by wearing flouncy, camisole tops or even tank tops with vertical stripes.
Finally, if you want to hide your belly, you could wear some special underwear or even high-waisted lingerie designed for this exact purpose. They have the added bonus of also being very trendy and there are even underwire bras that help draw more attention to your chest.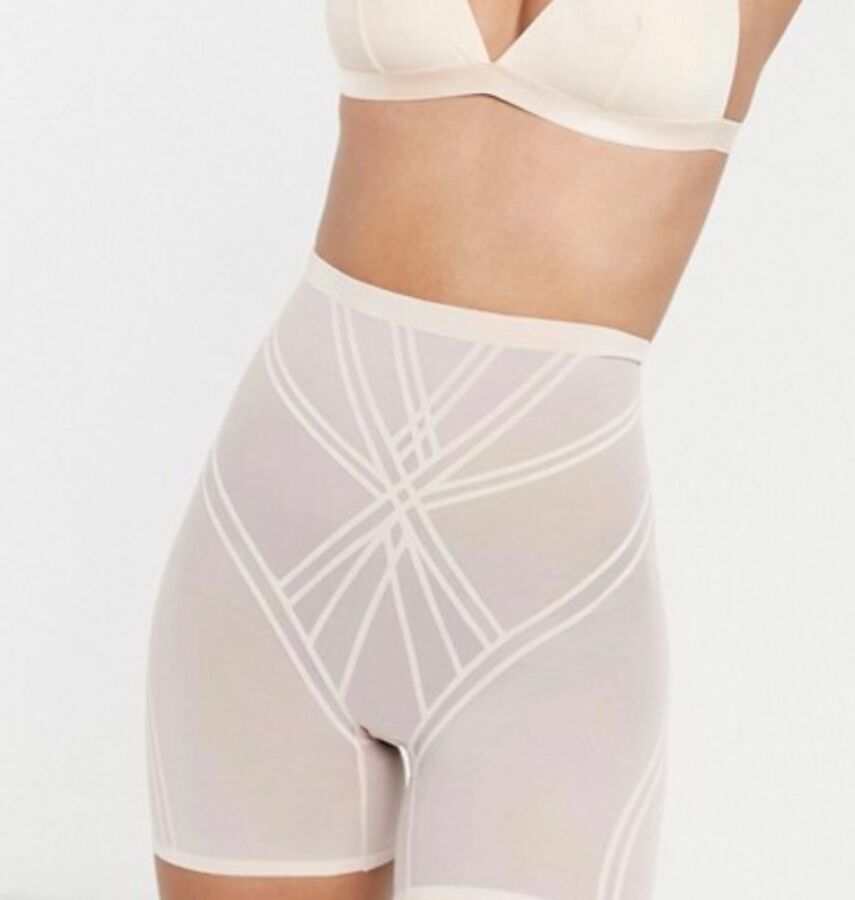 Clothes to avoid
If you have a belly, it's advisable to avoid certain types of clothes. For example, forget about wearing crop tops, low-cut trousers or dresses or outfits with elastic around the waist. This will only heighten the appearance of your belly.
It is also advisable to avoid wearing clothes that are too oversized or too big. Sometimes we think that they hide our curves, but this isn't necessarily true, rather the opposite, in fact. They actually make you look bigger and put more emphasis on these features. Choose loose, flouncy and straight materials instead, or high-waisted items.
Popular items
When you have a belly, certain items of clothing are better than others. These include, among other things, the famous pencil skirt and sheath dresses because these items suit every body shape. High-waisted, slightly flared jeans are also a good option.
Of course, this advice will depend on what you feel the most comfortable in. All women are beautiful, whether they have a belly or not. Remember that.