Molly-Mae and Tommy Fury were on ITV's Love Island in 2019. The couple has just returned from a trip to the US and soon jets off to Dubai for a luxurious holiday. Hague is sharing her experience with her Instagram followers.
A 5-star hotel
Molly-Mae shared on her Instagram story the hotel room they are staying in whilst in Dubai and it is definitely luxurious. The couple first travelled first-class to their destination and are now enjoying a large hotel room with an incredible view.
On her Instagram story, Hague gave a little tour of their hotel room, including the sleeping area with a king-sized bed and the sizeable bathroom which has two sinks and a huge sauna-style shower and bathtub.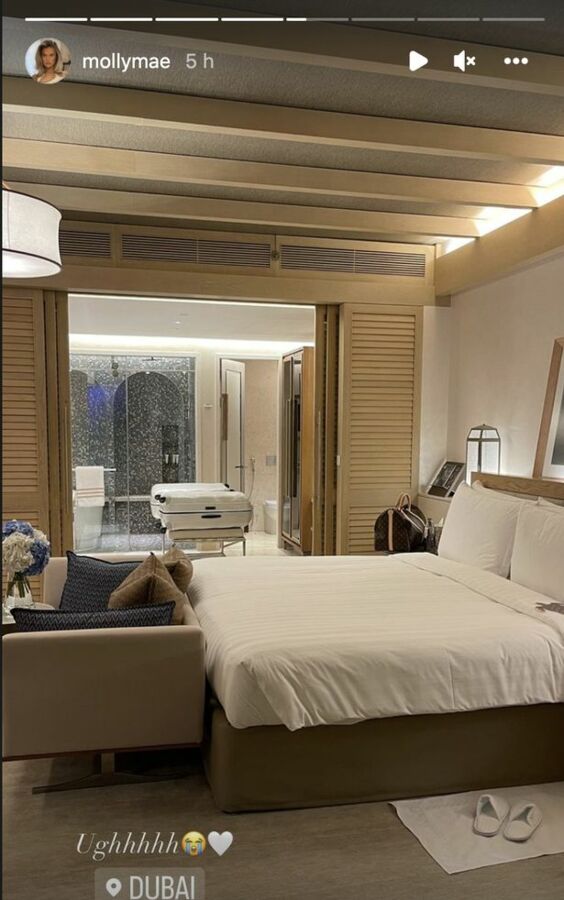 A sweet welcome
Not only are the couple staying in a luxurious room, but they also had the sweetest welcome. Molly-Mae shared a photo of flowers, framed photos of her a Fury as well as three cupcakes, one had her initials on it.
Tommy Fury has also been making the most of the room service as he ordered food as a late-night snack with the caption
Had to be done…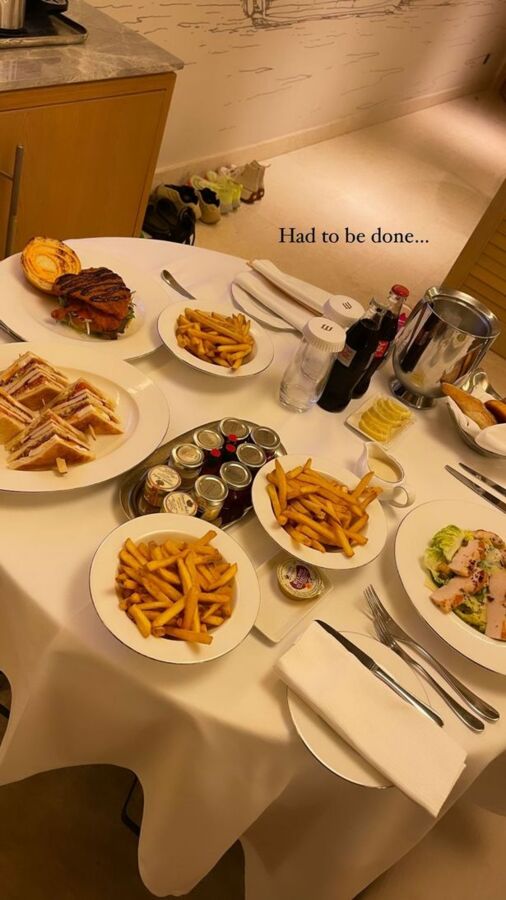 Read more:
⋙ Tommy Fury isn't going to propose to Molly-Mae, this is why
⋙ Molly-Mae reveals Tommy caused one of the 'most embarrassing' moments of her life
⋙ Molly-Mae reveals that her skin condition that made her hide her arms for a year is back