Pepper is currently in the care of RSPCA's Halifax, Huddersfield, Bradford and District Animal Centre and is excited to find a new home for himself. He is one of the most playful, chirpy and lively dogs at the animal centre as he shows his excitement uniquely.
Spinning dog
Pepper has been described as a dog who has a zest for life and a 'friendly little ball of fun with bags of character' by the staff at the animal centre. The five-year-old pug is said to be full of energy and requires to be smothered with love and affection for hours on end. He would be best suited for any kind of family as he has a history of living with teenagers before, so he is quite compatible. However, he needs to be in a home where someone is always around to shower him with love and play with him. A statement describing him reads:
He is full of energy and will spin when excited. He is super playful and enjoys playing with soft teddies.
Pepper is over-enthusiastic and all ready to leave the kennel for a loving forever home. As the RSPCA is getting crowded with more unwanted pets likePepper, they have been trying to touch the hearts of people willing to adopt a pet. As such, the centre is also offering four weeks of free pet insurance to everyone who rehomes a pet through them.
Read More
⋙ This 'heartbroken' dog is desperate to find a home after staying in his kennel for 500 days
⋙ This dog did something unusual to catch its owner's attention
⋙ This heroic dog saves the life of his elderly owner who was drowning
Dogs and body language!
Owning a dog is in many ways like having a child but the only difference is this furry baby of yours would not be able to communicate through words. So how do dogs show or express emotions? That's right – through their body language! Here are a few body language signs and what they mean in dog language that every dog owner needs to know:
Wagging tail: When a dog is wagging his tail and has bouncy body actions, it is its way to tell you it's playtime. It might even bring over a toy or something to show that they want to play.
Attack mode: Dogs like to make themselves look as brave as possible. As such, when they are angry, they will have their mouth open showing off their bare teeth and will be in a position that is stiff and forward pressured as if they are ready to attack.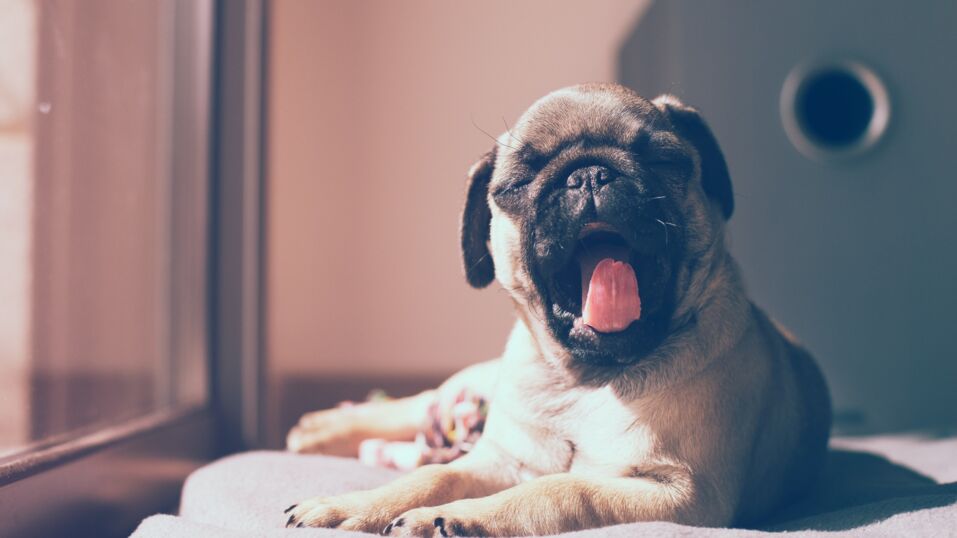 Ear up: When your dog is happy, it will have its ears up and tail down and relaxed. They would also have a soft open mouth which may look like a dog's version of a smile.
Ear forward: If your dog has his ear forward and is twitching, it may be because they are in alert mode and listening to sounds or concentrating on anything fishy around them.