Selena Gomez, actress, singer, television producer and now founder of Rare Beauty. Selena announced on the 5th of February that her new brand will be released in Sephora in Summer 2020.
The American superstar posted on Instagram:
The 'Hands to Myself' singer is releasing the brand with the intention to promote ideas of individuality and freedom from societal norms. Gomez states in her announcement video that she wants people to 'stop comparing themselves to others'and that she is choosing to embrace who she is instead of trying to be perfect and is encouraging others to do the same.
Many fans on social media are excited about the release: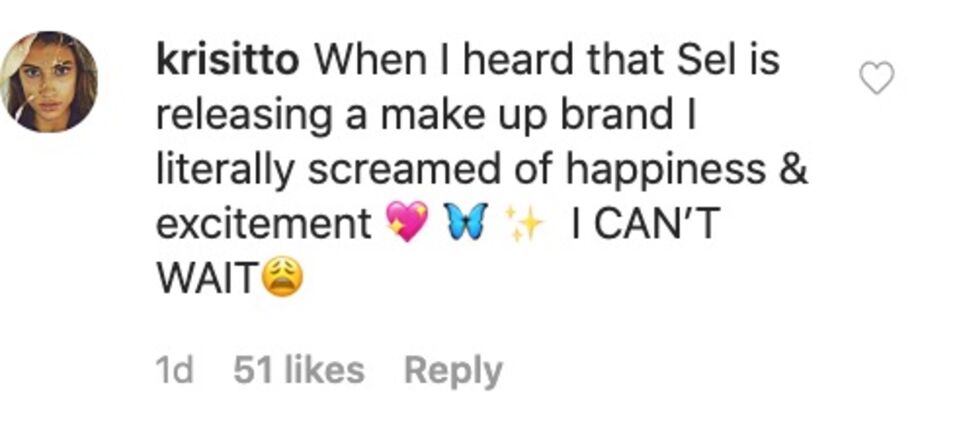 However, many others are apprehensive of the brand claiming that it is just another celebrity 'get rich scheme'. Fans have also called out that the celeb has used her old tour Instagram page to launch and changed it to the new Beauty brand to retain its 950,000 followers, making the brand look more popular than it is, the page has already gone up to 1.1million followers. One Youtube commenter even made a very valid point asking if the products will be vegan or cruelty-free.


However, for now, there is a huge problem as it looks like the products won't be available for the UK as they will be released through Sephora, who no longer serves the UK. Hopefully, Gomez will ship through her own website as well so the rest of the world can sample the goods.