We've said it before, and we'll say it again, no matter what skincare treatment you're using, it will be useless without SPF. Skincare treatments for acne, scarring or other skin conditions can often be sun sensitising. This means that when exposed to UVA and UVB rays, these products can irritate the skin and even make the issue worse.
Even if you're not using any skincare treatments, using adequate sun protection will ensure that your skin won't be subject to any burns, free radical damage or premature ageing.
Why should acne-prone people use sunscreen?
If you're someone who suffers from acne, you may think that a good dose of unadulterated vitamin D will clear it up. But, sun exposure can actually worsen acne and increases the likelihood of post-inflammatory hyperpigmentation and erythema.These are flat, pigmented acne scars that take a long time to fade away.
Not only is the chance of pigmentation increased with UV exposure, but products made to treat breakouts such as retinoids and skincare acids can be sun sensitising, meaning that they could cause skin irritation when unprotected from UV rays. Sensitive or sun-damaged skin often comes with a low-functioning stratum corneum or skin moisture barrier, which can trigger the overproduction of acne-causing sebum.
What should acne-prone people look for in an SPF?
Many acne sufferers hate the feeling of facial sunscreens and often believe it breaks the mouth more. However, there are several SPF products designed for acne-prone skin. Look out for products that are:
Oil-free
Choosing oil-free formulas is a sure-fire way to ensure that your SPF won't contribute to breakouts or leave you with a heavy, greasy feeling.
Non-comedogenic
Non-comedogenic products make use of ingredients that won't clog the pores. Whether you suffer from cystic acne or blackheads, non-comedogenic SPF's are handy.
Broad-spectrum
Perhaps the most crucial factor in any sunscreen that it's a broad-spectrum formula. SPF means sun protection factor, and this number only indicates the sunscreen's protection against UVB rays. Broad-spectrum sunscreens ensure that your skin is protected from both UVA and UVB damage because both of these rays can cause damage. If you're a fan of Korean or Japanese sunscreens, they often have both an SPF and a PA factor indicating UVB and UVA protection.
Five sunscreens for acne-prone skin
1. La Roche-Posay Anthelios Anti-Imperfections Sun Lotion SPF 50+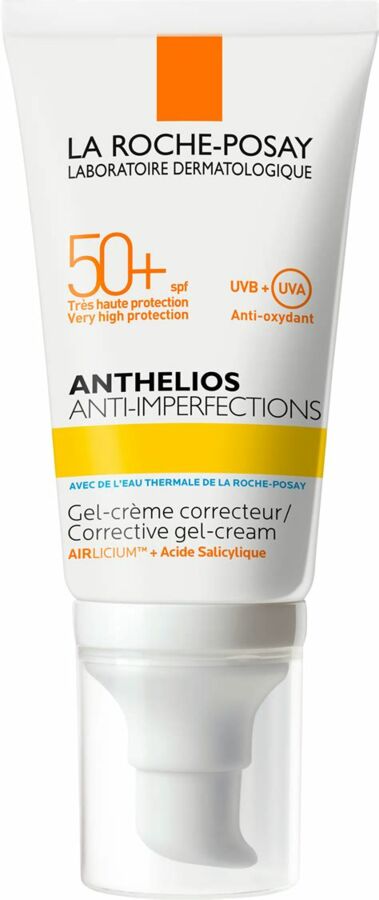 This famous drug store brand didn't forget about acne-sufferers. La Roche Posay's Anthelios Anti-imperfections Sun Lotion protects against UVA and UVB rays and includes both salicylic acid and niacinamide to help control sebum and dead skin cells. As an added bonus, this sunscreen is mattifying so it can tame any existing oily sheens.
2. Paula's Choice Extra Care Non-Greasy Sunscreen SPF 50
Paula's Choice's Extra Care Non-Greasy Sunscreen is another mattifying SPF product that also works as an excellent base for makeup. This sunscreen also won't clog the pores and is even fragrance-free, reducing any chances of skin irritation.
3. CeraVe Facial Moisturising Lotion SPF 25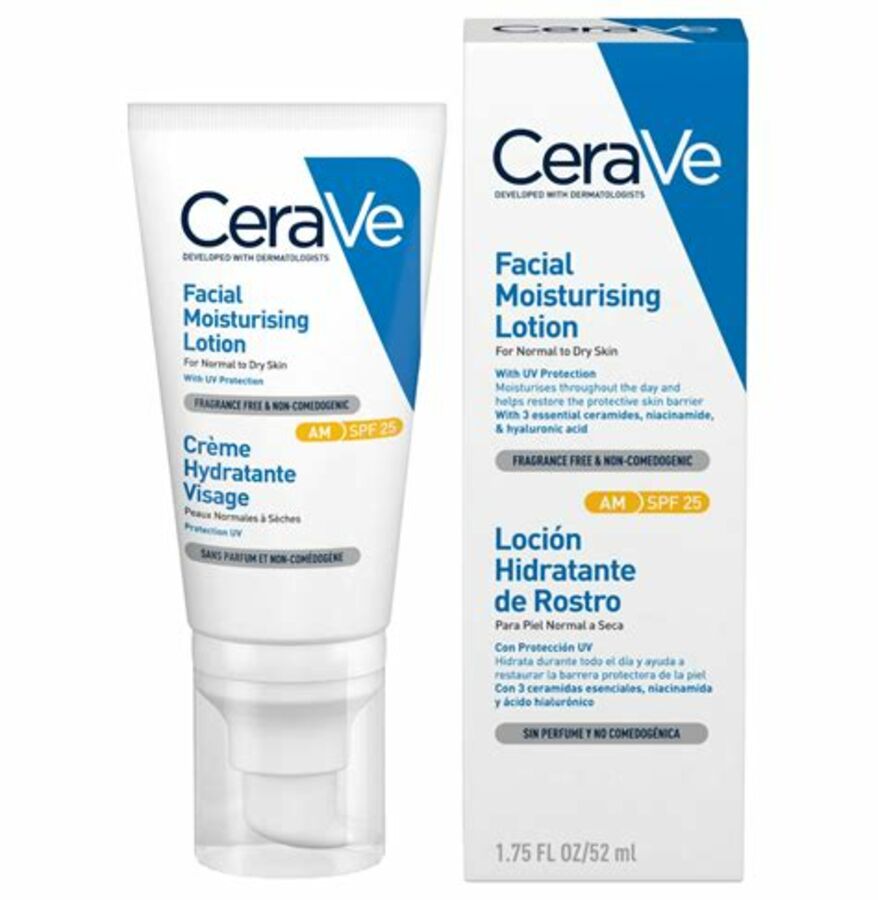 Not all acne-prone skin is oily skin; those with dry and sensitive skin types can also suffer from painful breakouts. CeraVe's Facial Moisturising Lotion includes both hyaluronic acid and niacinamide for hydration, sebum control and protection against pigmentation.
4. Colourescience Sunforgettable Total Protection Sheer Matte Sunscreen Brush SPF 30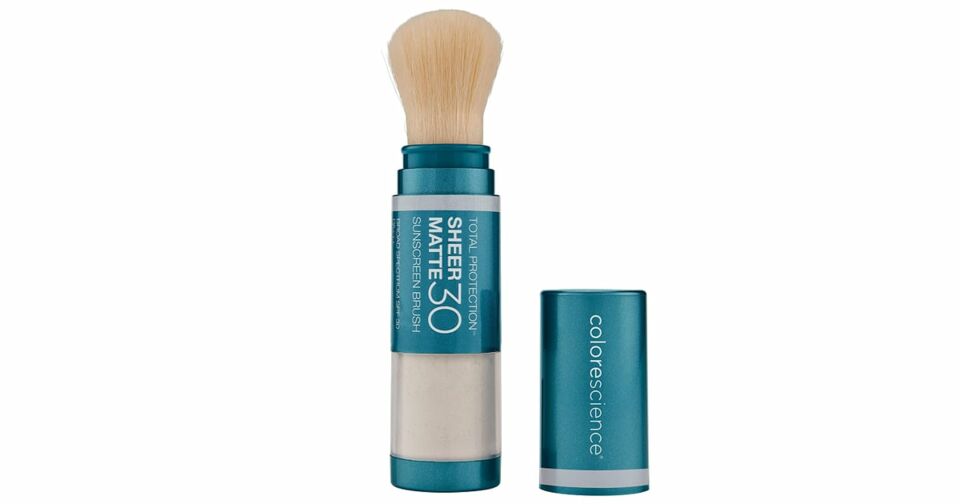 Colourescience Sunforgettable Total Protection Sheer Matte Spf 30 Sunscreen Brush is a lightweight, powdered SPF with a matte finish. As a powder SPF, this product is best over top of makeup and makes for easy touch-ups throughout the day.
5. Australian Gold Botanical Tinted SPF 50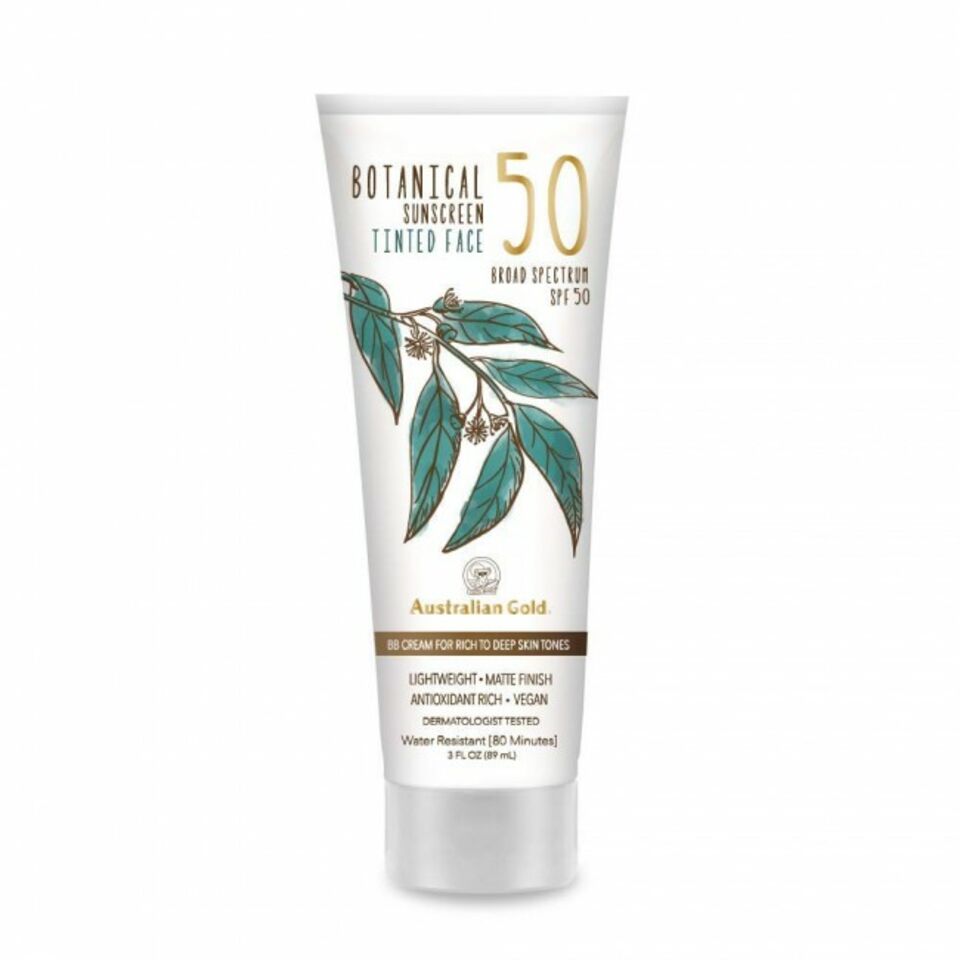 Australian Gold's Botanical Tinted SPF is great for darker acne-prone skin. However, instead of a clear formula, this SPF is tinted, meaning it can double as a BB cream. This SPF is also a mineral-based formula containing zinc and titanium dioxide, which also work to leave a matte finish. Australia Gold is also reef-friendly, cruelty-free and hypoallergenic.