Derma rollers are the hot new skincare tools. They have long been used by trusted dermatologistsbut now you have the power to change up your skin game from the comfort of your own bathroom. And, Amazon is now selling a powerful derma roller kit for just £10.32
What is derma rolling?
Derma rolling is the hip new form of micro-needling that involves rolling a mini wheel covered by hundreds of tiny needles all over your face. While that sounds like some kind of bizarre torture device, derma rollers can have incredible results on your skin.
However, the kind of results you can expect from a derma roller all depend on the needle length. If you roll with a short 0.1-0.2mm sized derma roller then essentially you will be enhancing the absorption of your other skincare products.
But, bigger needles, often in the 0.5mm range can be used to help revitalise the skin, promote scar healing and provides a plumper complexion all by stimulating collagen production.
Amazon's Niddix Derma Roller Kit 0.5MM promises advanced derma rolling technology and even includes a vitamin C, E and hyaluronic acid serum to help reinvigorate your skin.
The vitamin C & Hyaluronic acid serum has been hailed for its anti-ageing properties which work by hydrating and plumping the skin as well as brightening dark spots and hyperpigmentation.
Otherwise, you can use your derma roller in conjunction with any serum that suits your skin concerns.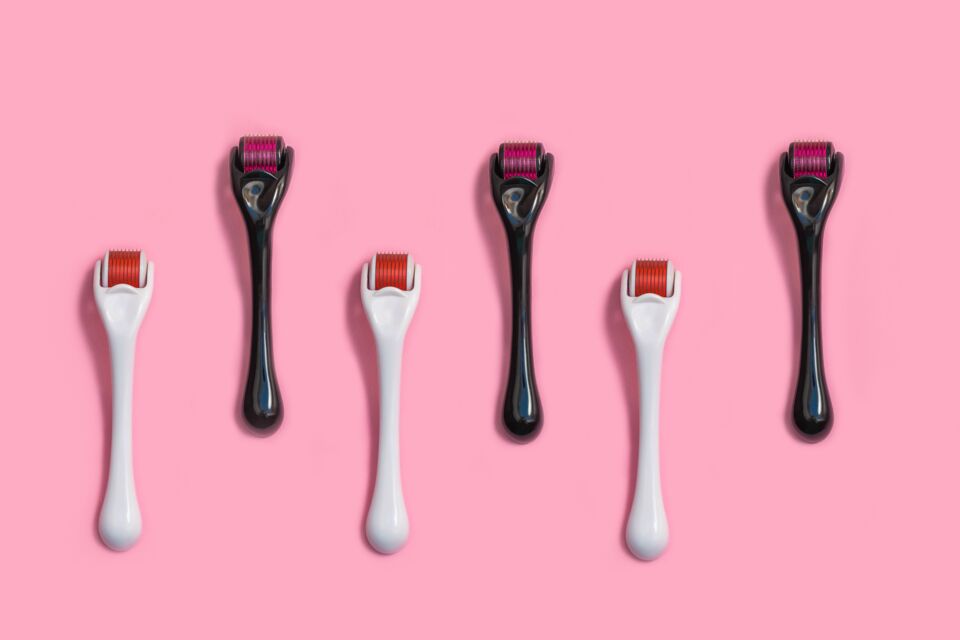 How do I use a derma roller?
To use a derma roller, first, you need to make sure your roller is sterilised with either alcohol or boiling water. Then, double cleanse your face as normal. After your cleanse it is recommended that you stay away from any exfoliating acids and instead skip straight to a hydrating serum like a hyaluronic acid-based formula. The serum will act as a kind of buffer between the needle and your skin. Then it's time to get to needling.
To effectively use a derma roller you barely need to put any pressure on the needles (no matter how tempting it maybe). Just roll the needles twice vertically, horizontally and vertically over your cheeks, neck, forehead and chin.
Follow up your needling with a soothing moisturiser and after just a few goes you'll be able to feel a huge difference in your skin texture and tone.
So, if you're looking for the perfect Christmas gift or if you're just looking for a little self-care then Amazon has you covered. Plus, Black Friday isn't until the 27th of November so we have almost a whole month of goodies left to come.