A woman mauled to death and a man rushed to the hospital
According to Sky News, South Yorkshire police responded to an emergency call from a man who reported a dog attack in his house. As they arrived at the property together with the local ambulance services, they faced a horrendous scene. A man and a woman, both in their 40s, were bitten by a dog, a legal American Bully XL. The man who called the police during the attack was severely injured. The paramedics tended to a woman, but despite their efforts, her bite wounds were fatal, and she was pronounced dead at the scene.
The man was rushed to the hospital for treatment with potentially life-altering injuries to both hands, abdomen and face.
According to BBC News, two dogs were in the house at the time of the attack, and neither was a banned breed. They were removed from the property, and South Yorkshire Police said the dog involved in the attack had 'not been euthanized at this stage.
This terrifying attack comes just months after a 17-months toddler was mauled to death by American Bully XL in her home in Merseyside, England, and a schoolboy died after being bitten by the same breed at a friend's home in Caerphilly, Wales. Kennel owner Adam Watts, who dedicated his life to saving dogs and campaigning for their welfare, was also killed by an American Bully XL last year.
What do we know about 'American Bully XL' breed?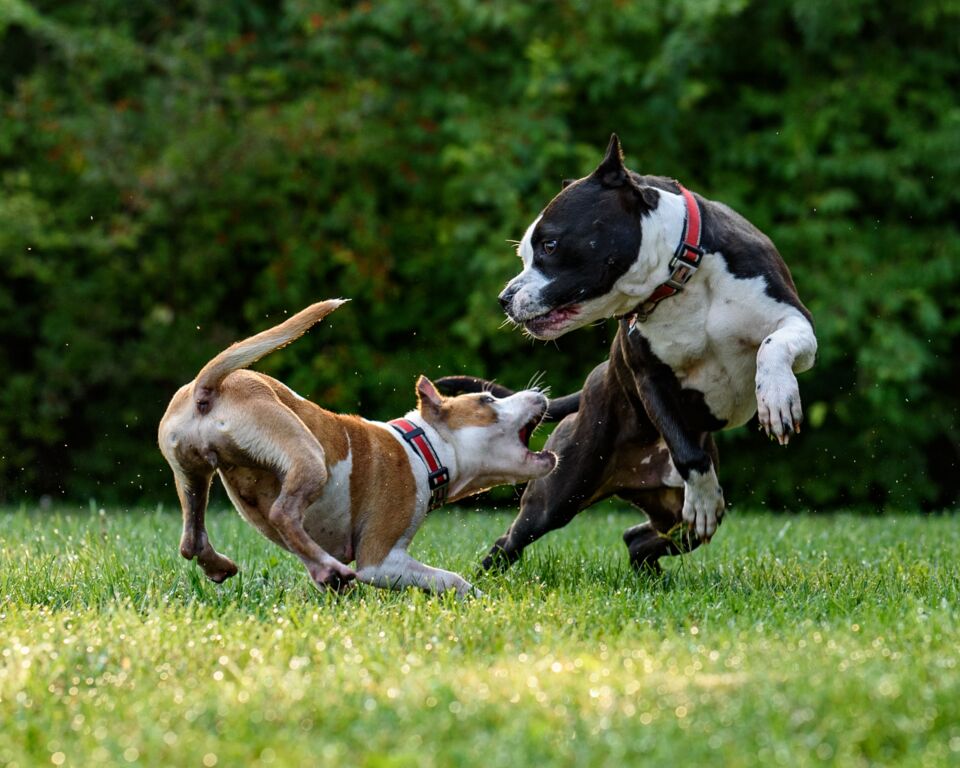 The American Bully XL is one of four varieties of the American Bully breed and an extension of the American Pit Bull Terrier. The present-day American Bully is a hybrid influenced by the American Bulldog, English Bulldog, and Olde English Bulldogge. It is a big, muscular, and powerful dog that can grow to an astounding 150 pounds.
According to United Kennel Club, the American Bully XL is a kind, friendly, and affectionate dog, despite its ferocious looks. It is not aggressive toward humans, but on the contrary, makes great nannies, is patient with children, and often looks out for them.
Despite the American Bully dogs' fatal attacks on the rise in the UK, the breed is not considered dangerous.
If you sustained a serious injury following a dog attack, contact your local emergency services immediately.
Read more:
⋙ This dogsitter got bitten 800 times in a horrific attack
⋙ This woman and her two dogs were killed tragically by a lightning strike