A non-profit called Save a Fox posted a video recently when one cheeky canine ran off with founder, Mikayla Raines' smartphone. The encounter started when Mikayla was trying to make a video doing yoga in her yard when the sly fox ran off with the phone still on record.
In the video, the adorable fox known as Dixie can be heard running off as fast as her little legs can carry her while the odd glimpse of Dixie's shadow with the phone in her mouth and her little squeaks provides comedy gold. The little rapscallion was soon found by Raines trying to bury the gadget in the earth.
Dixie is a domesticated fox and also a permanent resident at Save a Fox after her previous owner passed away, she also recently turned three-years-old. A Save a Fox employee told BoredPanda:
Dixie is affectionate, sassy, particular and sweet. She is very mischievous and never lets an opportunity pass her by to take something or to sit on someone's head – she is the undisputed queen of Saveafox. She steals things often – hats, gloves, full garbage bags, food – this was her first phone!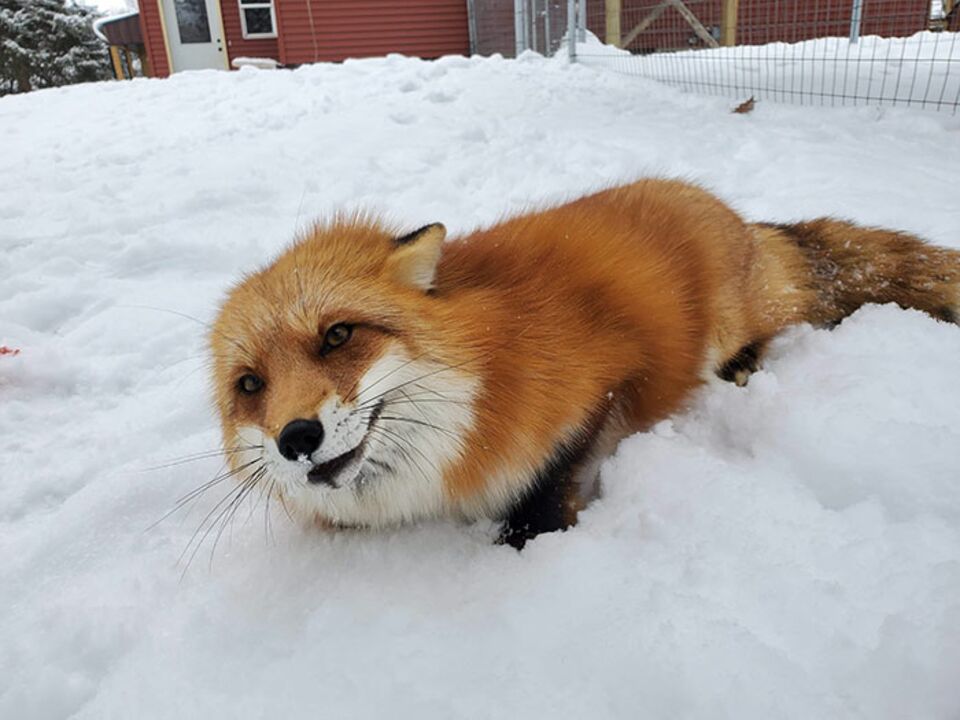 Mikayla started Save a Fox after visiting a fur farm for the first time. The dedicated animal lover has had a lot of previous experience rehabilitating animals in the past through volunteering with other programmes. Raines put all her combined knowledge into good use,to rescue crazy, cute critters like Dixie:
We rescue foxes from fur farms, hoarding, abuse and neglect situations and also takes pet surrenders from people who are either in over their heads or who can no longer care for their fox; the eventual goal is to find them a permanent, loving home.
Watch the video above to witness Dixie's antics!