Subway is giving away free sandwiches this week in a handful of select stores around the UK as part of a trial of a new range of 'panini-style' melts.
3 new panini-style SubMelts
The popular fast food chain has launched three new 'panini-style' sandwiches called SubMelts, all featuring melted cheese. Made using specially developed recipes, they include the Bombay Tikka SubMelt, the Philly Cheesesteak SubMelt, and the Americano Pizza SubMelt.
The Philly Cheesesteak SubMelt contains Philly-style steak, melted double cheese, peppers, onions, and Chipotle Southwest Sauce.
The Americano Pizza SubMelt consists of marinara sauce, pepperoni, salami, smoked ham, double cheese, peppers, and onions.
And last but not least, the Bombay Tikka SubMelt features chicken breast coated in Indian spices, double cheese, peppers, onions, sweet onion relish, and garlic aioli.
Read more:
⋙ Domino's Garlic and Herb Big Dip has more calories than two McDonald's cheeseburgers
⋙ Eating these foods will make you age much faster
⋙ Easy DIY recipe: McDonald's chicken avocado burger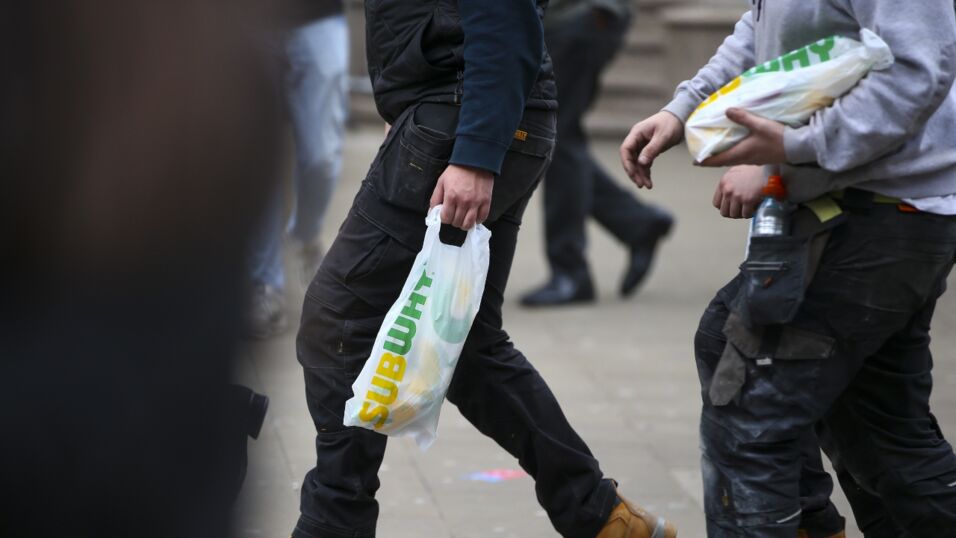 Available in select UK stores
The giveaway is limited to one free SubMelt per person while stocks last. The free sandwiches will be available between 3 to 5pm on Thursday 17 and Friday 18 March in the following stores:
109 Tottenham Court Road, W1T 5AD
95 South Road, Waterloo, Liverpool, L22 0LR
A41 Newport Road, Albrighton, Shropshire, WV7 3NA
Esso Service Station, 117-129 Peniel Green Road, Llansamlet, Swansea, SA7 9BA
108 Woodfield Street, Morriston, Swansea, SA6 8AS
5 The Parade, Neath, SA11 1PU
110 Commercial Road, Portsmouth
60 High Street, Evesham, Worcestershire, WR114SG
2 King Street Thetford, IP24 2AP
Murdishaw Local Centre, Jack Search Way, Murdishaw, Runcorn, WA7 6SA
If you miss out on a free one, the new SubMelts will cost£5.99 in select stores around the UK.
The new panini-style range follows Subway's announcement that they would be offering vegan options on their menu, and the introduction of the entirely plant-based P.I.B Sub.