Netflixhas found quite a niche when it comes to coming of age tv-series and this next release is set to be a hit. 'I'm Not Okay With This' will be coming to screens near you on the 26th of February and you should be excited.
The new Netflix Original series has been highly anticipated and is being worked on by the producers from Stranger Thingsand End of the F***king World director Jonathan Entwistle, ensuring that the new show will definitely be binge-watchable.
'I'm Not Okay With This', is based on a graphic novel by Charles Forsman and stars Molly Ringwald lookalike and 'IT' actor, Sophia Lillis. Lillis is playing "boring 17-year-old white girl" Sydney who works her way through the issues of sexuality, the death of her father, and that she also happens to be able to channel her awkward teenage rage through superpowers.
If John Hughes and Stephen King had a brainchild 'I'm Not Okay With This' would clearly be it. However, unlike King, the show will not be set in Maine but in Pittsburg. The semi-rural autumnal setting, however, hints at a little Stephen King Influence. Entwhislte states:
"I've seen blue collar, but I've seen Detroit or I've seen Brooklyn or I've seen Hell's Kitchen. I've seen it done like that way before, but I've never seen rural, semi-suburban, steel town superheroes, I don't think."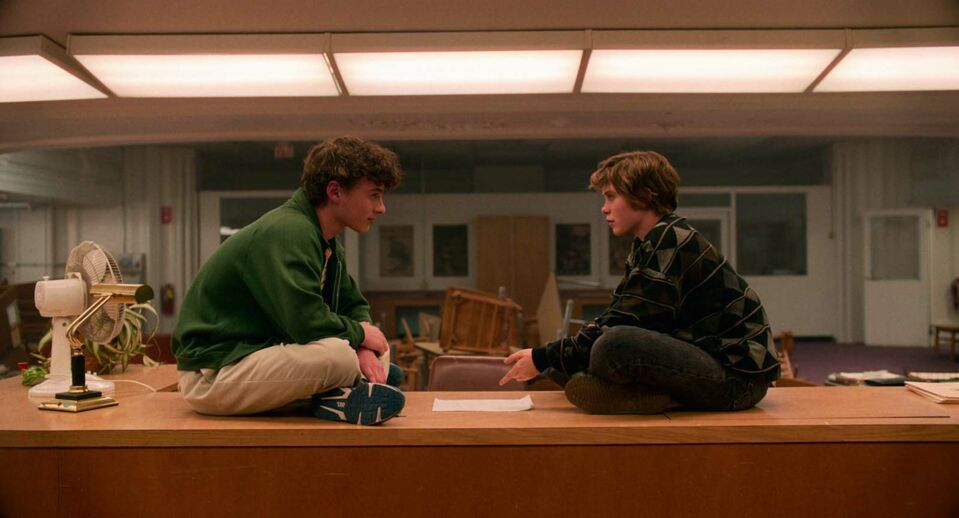 Just like the mini-series 'End of the F***king World', 'I'm Not Okay With This' will be released in seven, thirty-minute episodes and judging by the trailer, we can't wait for it to air.