This Week's episode of the Great British Bake Off took audiences right back to the 80s where Matt Lucas made a very dated joke that clearly went over people's heads.
Co-host Lucas referenced a show called Emu's All Live Pink Windmill which made its debut in 1983. Many competitors and audience members didn't get the joke. But as it turns out you'd have had to be there. Lucas explained:
That joke only works if you're over 45
The harmless quip led audiences to google theGBBOhosts, revealing that both Matt Lucas and Noel Fielding are nearing their 50's.
Neither host looks a day past his 30s but it turns out Fielding is actually 47, just a year older than Lucas. Look's like Vince Noir really did find the fountain of youth!
GBBO fans took to Twitter to air their disbelief, one person stated:
Noel Fielding is 47! Goths truly don't age.
Another Fielding fan stated:
Finding out Noel Fielding is 47 had shaken me to the core. I thought he was late 20s or early 30s this feels wrong.
However, true Fielding fans would have remembered his star role in the Mighty Boosh which rose to fame in 2004 as well as his character in the IT Crowd which aired just two years later.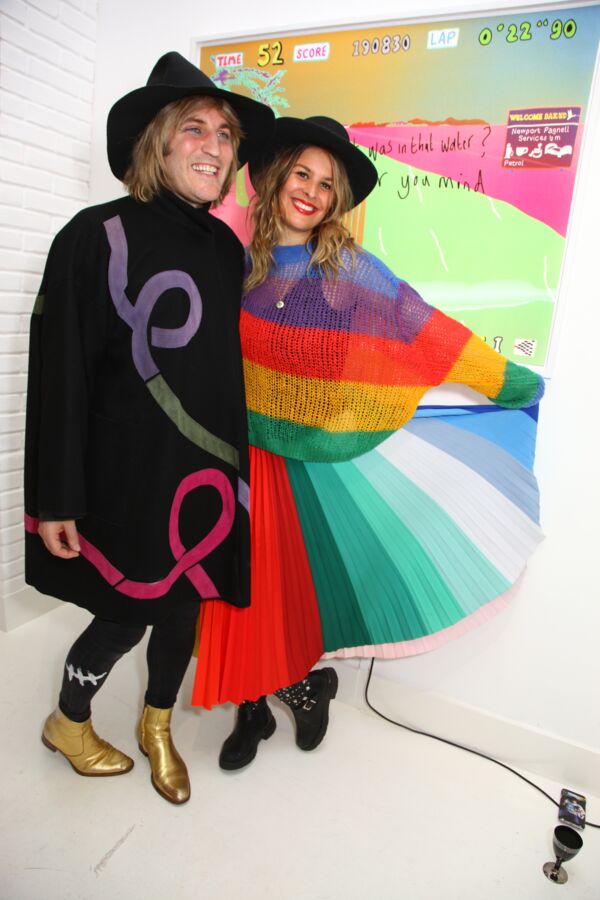 Just last month Fielding also became a father to a second baby girl. His Wife Lliana Bird broke the news to fans over Instagram with an adorable family art project made out of mic covers.
When asked which mic cover spider was who Lliana responded revealing the name of heir new 'sweet bean':
Noel is pink, Dali is orange, I'm grey and Iggy is red.