Love Island'sAnna Vakilihas recently taken to social media to reveal that she has been bedbound for days after she and her sister both tested positive for COVID-19.
The 30-year-old reality tv star posted a makeup-free selfie to her Instagram story, showing her looking a little under the weather. The star wrote in the caption warning others: 'This corona s**t is not a joke.'
This corona s**t is not a joke. Been bed bound for days and now been tested positive so has Mandi.
Anna's sister and fellow influencer Mandi also revealed that the two had originally planned to head to Dubai for New Year's Eve before Boris Johnson announced the area was going into tier four.
The makeup-artists has also been chronicling her and Anna's battle with the virus on her own page:
So me and Anna both got tested for Covid. I'm not that bad to be honest, I had one night that was bad and I have a regular cold, but I'm dealing with it. It's not my worse cold.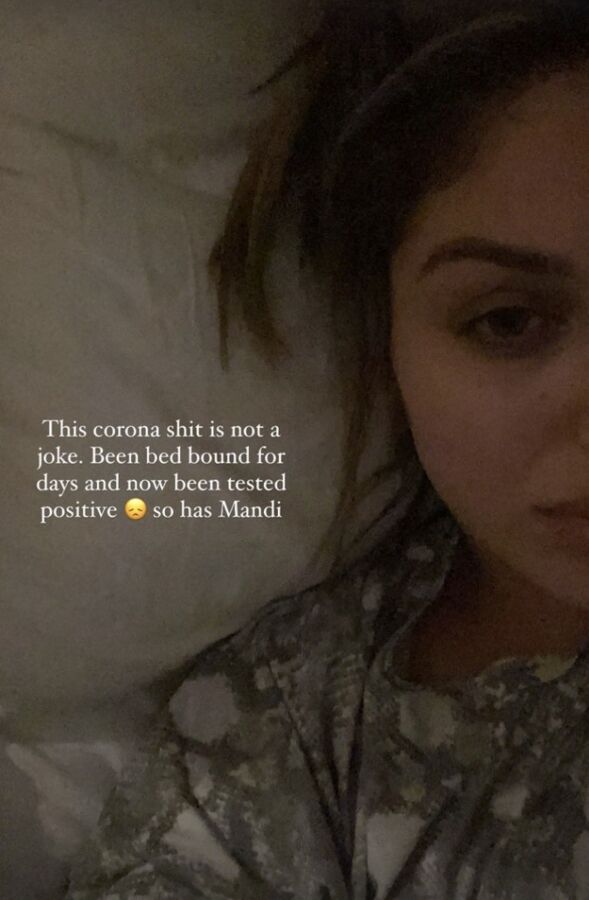 Mandi also revealed that she has had an easier time than Anna but that their parents have also been experiencing symptoms. Mandi wrote:
Anna has been really bad, completely bed bound. Me, Anna, my mum and dad are all isolating right now at our place because my parents were staying at ours before Tier 4 got announced.
Mandi went on to reveal that she was also worried about her mother who also had other underlying health issues:
We all have symptoms. I was really worried about my mum but mum is not so bad. She's got symptoms but she's actually doing better than Anna, considering she's got diabetes, high-blood pressure and other underlying issues.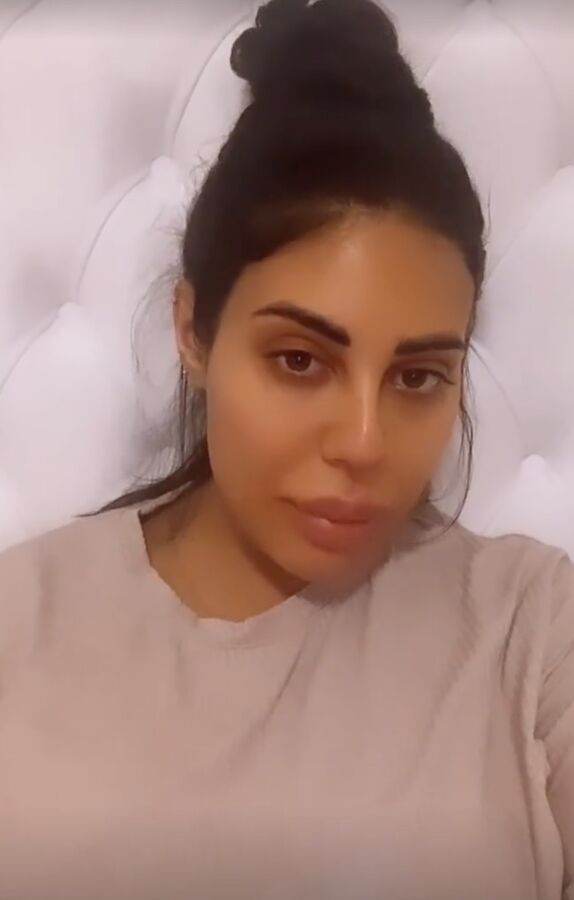 Anna and Mandi plan breast implant removals
Earlier this year the Love Islanderand her sister announced that they had planned to get their breast implants removed after a botched surgery left Anna's chest feeling 'completely numb'. She dished in an Instagram Q&A:
I am so excited for the surgery. It's on the 15th of December, me and Mandi are going on the same day. It's just going to be so good, I'm so excited to wear different outfits and to feel comfortable after suffering pain in my neck.
However, it is uncertain if Anna went through with the removal due to her current condition.
Speaking with Fabulous, the pharmacist revealed that she initially got breast implants in order to feel 'sexier', but has since realised it was a 'stupid mistake':
When I first got them done, I wanted to feel sexier. But it was a mistake thinking bigger boobs would do that.
Anna went on to reveal that she never really needed the surgery and warns that nobody should ever alter their body just to look better for a guy:
Pre-surgery, my boobs were actually perfect. But I was easily influenced and made a stupid mistake... You should just never have surgery to try to look sexy for a guy.