During a family outing, a woman named Louise wanted to film her son riding his bicycle in front of Oldway Mansion in England. The building was supposed to be uninhabited, but she noticed something, or someone, standing at the window…
Are you there ghost?
A young mother wanted to capture a precious moment with her son on film, who was cycling at the foot of an old manor dating from the 19th century. Happy with her video, she decided to replay it on her own that night. It was at this moment that detail caught her eye. She told Devon Live
I was like "Oh my god!" And my partner couldn't explain it either, none of us knew what it was!
At one point in the footage, a figure stands at the edge of the window, carefully watching Louise's son. This entity looks like the spirit of an old woman, in a dress with white lace around her wrists.
Wanting to get to the bottom of this, the mother went to the owners of the manor to try to understand what she saw. The answer made her blood run cold since the staff assured her that nobody has access to that floor, except for security.
From what I see in the footage, it was absolutely not a security guard. She seems more Victorian, I am very curious to know what it could have been.
Since the video has been released a security guard has come forward with a rather awkward confession. He claimed that the 'ghost' was actually him. The guard named Alex Warren revealed to the Torbay and South Devon Facebook group:
I wear my black cardigan inside and my security coat for outside patrols. That day I was just admiring the young lad, learning to ride his bike. Hope this clears up the misunderstanding!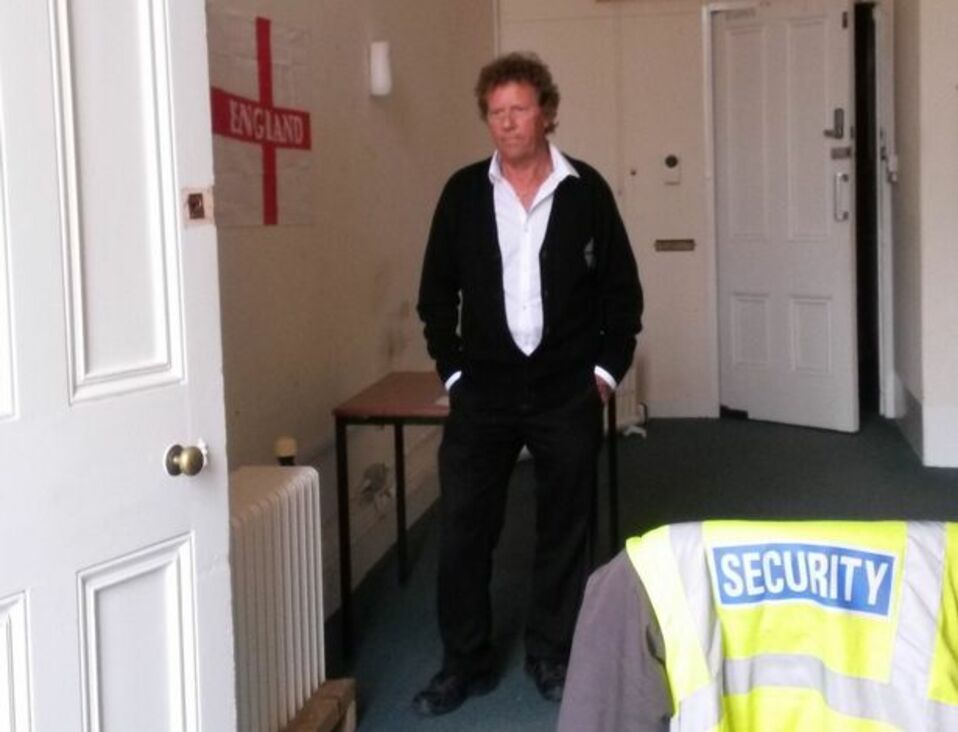 There are, to my knowledge - no ghosts at Oldway, and I have worked days and nights here for over four years.
Check out the video above to see the creepy footage for yourself...