29-year-old Lucy Hartland tried all kinds of products in her life to tan her skin, but none of them gave her the desired effect - so the young mother decided to trust the tanning salon.
Because Lucy literally ddid not feel comfortable in her skin, she wanted to achieve the desired skin tone artificially. So the 'naïve' woman from Gloucester got down on the sunbed for 10 to 15 minutes every day for three weeks in April.
Already skin cancer after three weeks in the sunbed
According to Hartland, the tan does indeed progress quickly, but as Yorkshire Live reports, three months later she discovered a 'ridiculously small' mole on her shin.
The young woman goes to her GP who immediately referred her to a specialist at Gloucestershire Royal Hospital. There she was operated on immediately, as the mole was clearly indicative of skin cancer.
The mole was removed in a minor operation. Lucy remembers, as she does today, the moment when she was finally asked to hear the biopsy results:
Less than a week later they sent me a letter asking me to come for a talk, saying 'bring someone'.
There, the former kindergarten teacher receives a shocking diagnosis: her mole was a stage 1A melanoma. At first she was not really aware of what this meant, so she dealt with the news at home:
I just thought, 'I have a child, what am I going to do if it gets worse?'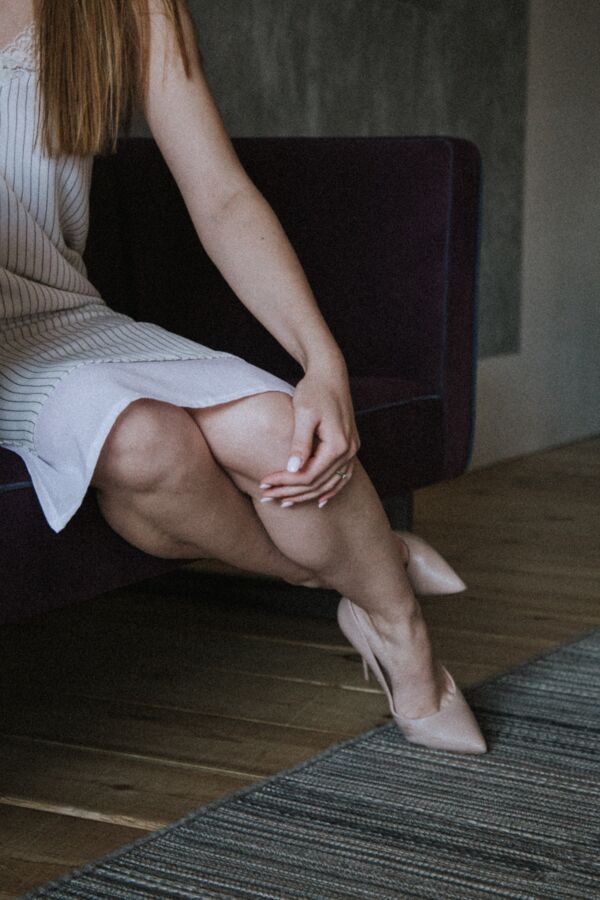 The young woman now wants to warn others
Lucy then had a second operation to remove all that was left of the cancer. Although the operation went well, the wound healed poorly and kept getting infected, resulting in a long recovery. In addition, scars formed on the shin and thigh where Lucy's skin was removed.
Now that the 29-year-old is recovering from all the strain, she is keen to warn others about the dangers that can arise from the sunbed:
I decided to share my experience because people don't understand the dangers - it can happen to anyone. My advice to sunbed addicts is to banish the sunbed completely - because it's not worth risking your life for a fake tan!