From the outside, Mary Rose Young's cottage looks like a peaceful countryside home. But, upon entering guests are hit in the face with some extreme interior design.
Young has recently put her cottage up for sale for a measly £30,000, but estate agents say her designshave left the property 'unsellable'. However, Young refuses to paint over her designs as they are a part of her life.
Since she and her husband bought the cottage back in 1987 and since then Young has been adding her own quirky touches to their living space.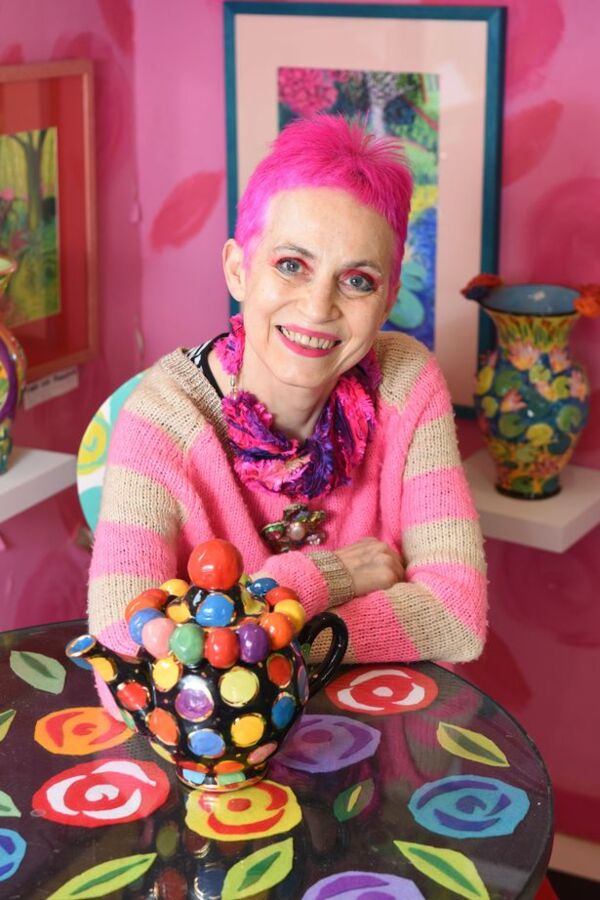 After living in the cottage for 27 years, Mary never really expected to have to sell her eccentric home but she needed to in order to fulfil her dream of opening up a boutique hotel nearby.
However, the artist is unwilling to cover up all of her work in order to sell the space:
I made this house around my own life and I wasn't thinking about it being sellable. We're living like two children in a doll's house and in retrospect why would anybody else want to buy it? It's like a playhouse for adults. I just thought it might go to a mad collector of my work who might want to buy it, but no one was interested.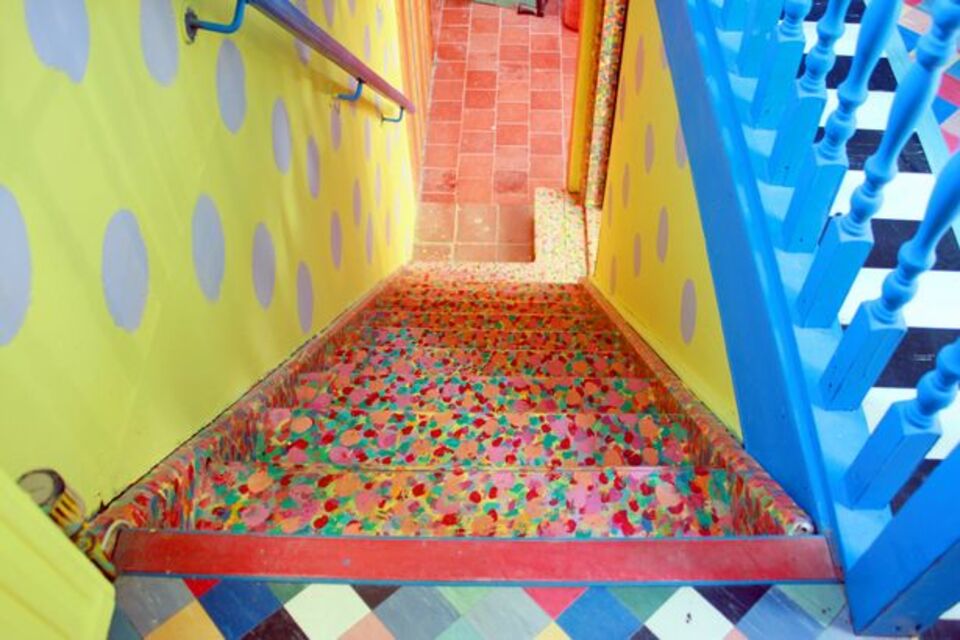 The couple put the house on the market back in 2014 and were told that they would be able to get £250,000 for the property. Unfortunately, only one prospective buyer wanted to view the house and according to Mary the person 'left pretty quickly':
Only one person came and looked at it in the year it was on the market and they weren't here long. I think they had just come out of curiosity to see the decoration and were never interested. The estate agents despaired. I could have painted over all my work, but I didn't want to. I love my house and the house really works for me. I'm a colourful person and I even have pink hair. I like it more and more as I get older.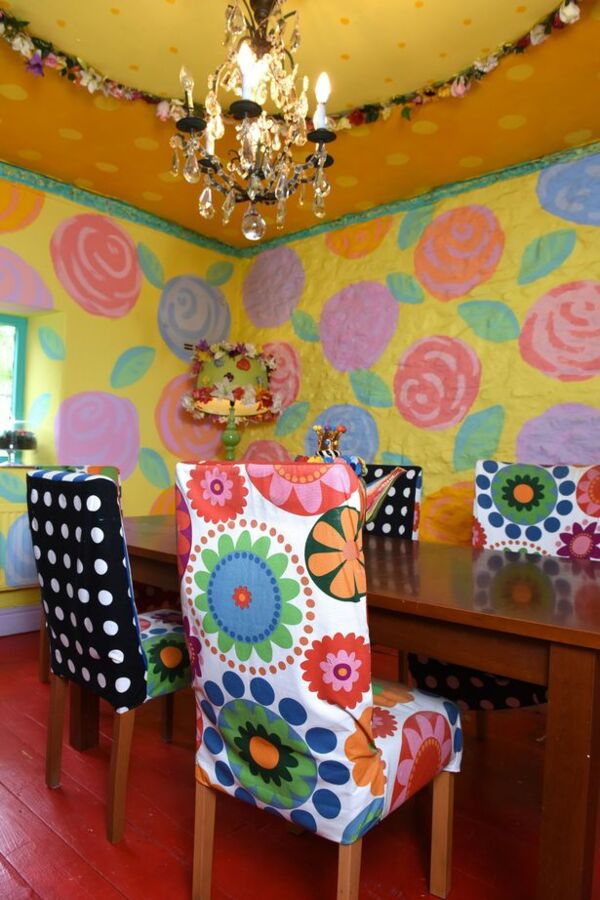 Since realising her cottage wouldn't sell, Mary has doubled down on decorating and really making her mark on the property by turning the courtyard into a bright pink studio.
The decorating started when Young tried to battle the lack of natural lighting with white walls. When that trick didn't work she was inspired to draw bright patterns on the wall inspired by her pottery. Mary added:
It became a really fun project for me on the side of my pottery business and I was so galvanised by it I ended up neglecting my pottery at times.