What did you get as a Valentine's Day gift? Roses, perfume, clothes? Either way, we bet you didn't get the same gift as Merelize van der Merwe. And for good reason, this South African woman was delighted to be gifted the possibility of killing a giraffe for Valentine's Day, which was a 'dream' for her.
On her Facebook page, you can, in fact, see that this poacher has killed dozens and dozens of animals, with which she likes to pose once they are dead. A hunter since she was five years old, Merelize is said to have killed more than 500 animals. 'I have no respect for them, I call them the mafia,' she also says about them. Horrible words. And these are nothing compared to the latest photographs she posted on her Facebook profile.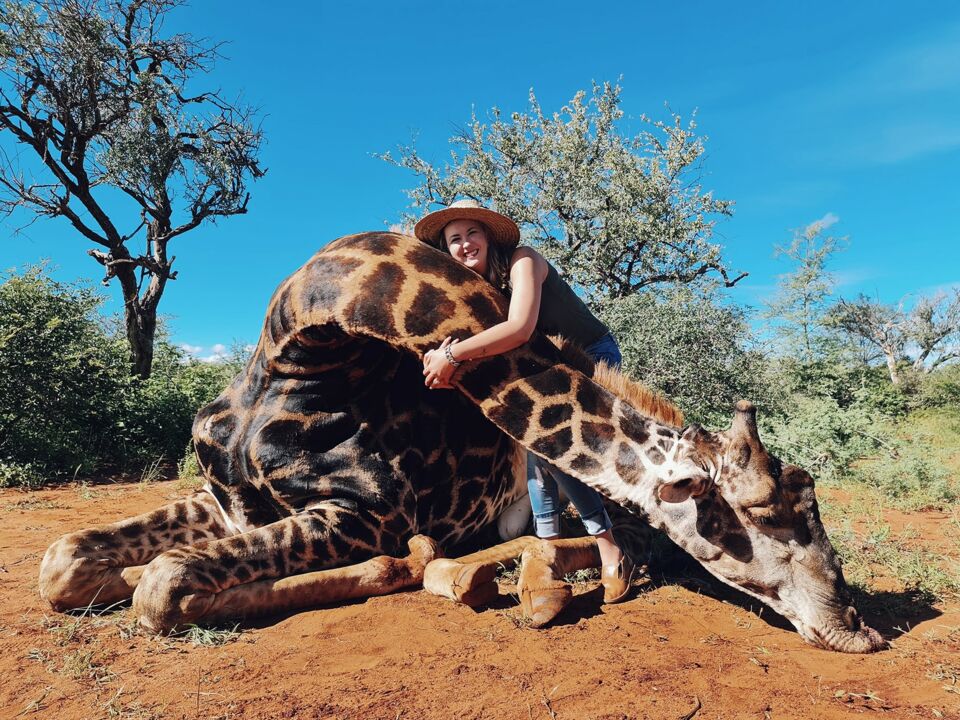 'It was my dream'
After her 'dream' Valentine's Day, the young woman posed with a dead giraffe and much worse: she was photographed with the animal's still bloody heart in her hands. In the picture caption, the thirty-two year old explains:
I had waited years to have the perfect giraffe. The older a giraffe, the darker it gets. I love the skin and the fact that it is such an iconic animal for Africa. My wonderful husband Gerhardt knew it was my dream. I was like a child for two weeks, counting the days. Then I was inundated with emotions.
Lively reactions
She added:
Have you ever wondered how big a giraffe's heart is? I feel in heaven with my Valentine's Day gift.
Then she boasts of having:
created work for 11 people that day [and] offered a lot of meat for the inhabitants.
Obviously, these words and the pictures sparked a heated debate online, where outrage lurks at every corner. Commenting on her poaching photos, Internet users wrote: 'Go to hell,' 'You have get your heart ripped out and fed to animals,' or 'Just horrible and cruel.' She even claims to have received death threats.
The pictures of Merelize van der Merwe are available in the video at the top of the article. Beware however, they can shock the more sensitive among you.