Gemma Palmer, 35 went to a local salon and spent £150 on a millilitre of lip filler, double her previous dose. The filler gathered on one side and has been causing her pain and embarrassment for three whole years, making her lips explode a total of 5 times.
Palmer got the injections done in late 2018 but the lip filler gathered on the top right side of her lip, leaving her mouth looking lopsided and swollen. She recalled that during this time she could only eat soup. Gemma also tried to massage the fillers into place but the attempts didn't work and she was forced to dissolve them.
The mother went and had the fillerdissolved but the complications only got worse.
For eight months, Palmer experienced no pain or bad symptoms and surely thought her swollen lip days were over. But, soon after the issues started to return. Gemma's lips once again became swollen, painful and hot, resulting in her lips bursting 5 times over. Palmer stated:
I was at home cleaning when I felt a burning sensation and throbbing in my lip. I knew it was about to flare up again but hoped it would be ok by the morning - how wrong I was! woke up and my lip had swollen up so much that I could hardly speak. It carried on swelling over the next couple of days until it finally popped open which was both disgusting and extremely painful.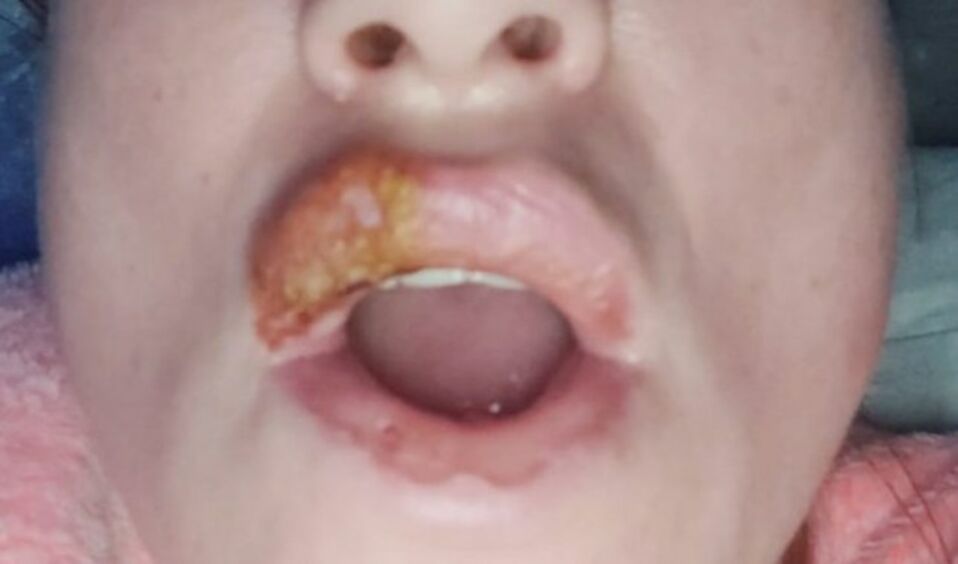 Palmer even detailed the symptoms that she would go through on a regular basis stating her 'whole mouth filled with blisters from the swelling which kept popping and filling my entire mouth with blood.' Gemma admitted 'I couldn't eat, I was in constant pain.'
Experts have told the support worker they believe some of the filler was not fully dissolved and was still lurking underneath her skin a whole two years later:
She told me straight away that there was still lip filler trapped inside my top lip two years after I got injected," she said.
Gemma is now waiting for treatment to have the remaining filler removed and wants to warn others about the dangers of lip procedures:
It was horrific, I was in so much pain both physically and mentally. My lip made me cry and I was so upset both before and after my lip exploded as the pain and the swelling affected my everyday life.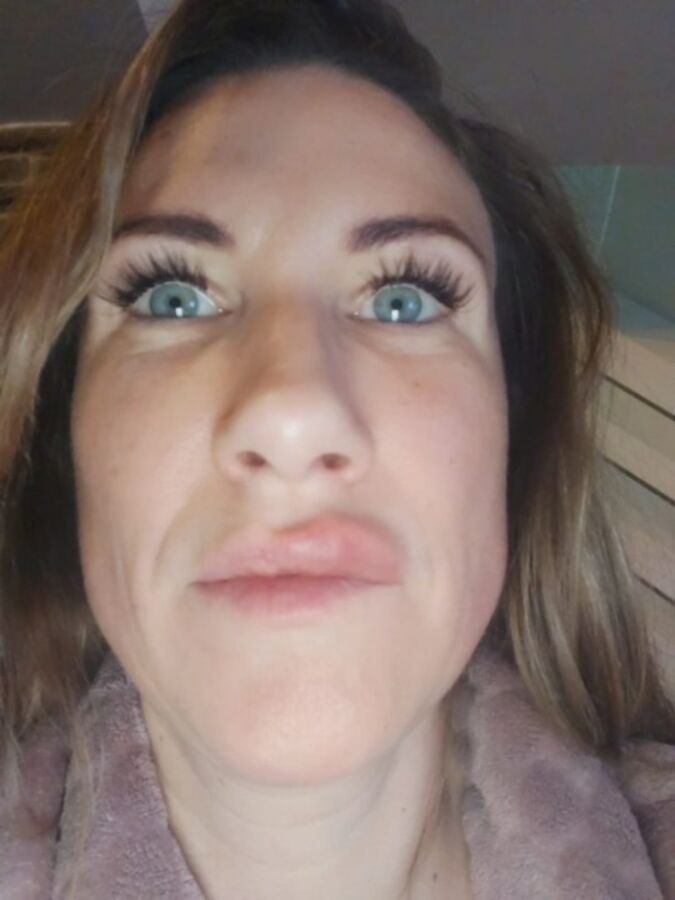 She continued to state how her botched fillers have had a huge impact on her quality of life:
I was really scared and worried when my lip exploded - I was so anxious that it could leave me disfigured life. I felt so embarrassed and ashamed to leave my house and also embarrassed to tell people what exactly had happened. All together, I've had about six weeks off of work because of the lip filler problems.
Palmer hopes people consider their options when going in for the procedureas it could have some evil consequences:
I've been in agony for two years because of these problems and I just want other girls to know the danger of lip fillers before they go ahead and get injected. I do feel deep regret and I wish I had never had them done.
Those considering lip fillers should definitely take heed of Gemma's story. While there is no issue in getting the work done, unregulated products and unsanitary conditions can lead to harsh infections and dangerous reactions that can be both physically and mentally scarring. To avoid this make sure you see a professional that's a registered medical nurse and that the clinic is clean and highly rated.
Then, make sure you follow aftercare advice to the letter and get a follow-up appointment to confirm that recovery is successful.