There's a kitchen essentials range coming to the Middle of Lidl next Thursday (14 October). One product we can't wait to get our hands on is the Silvercrest Jug Blender, which will be priced at just £24.99. It features a 1.75l glass blender jug, and you can choose from a selection of three pretty pastel base colours: green, pink and grey. It comes with a three-year warranty.
Silvercrest Jug Blender from Lidl
Despite its cute retro look, the Silvercrest Jug Blender comes with five powerful speed settings plus a pulse function. The lid features a fill opening and measuring cap and what's more, the parts can be removed and put in the dishwasher, so you don't have to spend more time washing up.
The blender also comes with 10 tasty recipe ideas to get you started if you're new to using a blender. It's ideal for making healthy (or not-so-healthy, depending on your preference!) smoothies and shakes, but you could also use it for savoury sauces, soups and dips.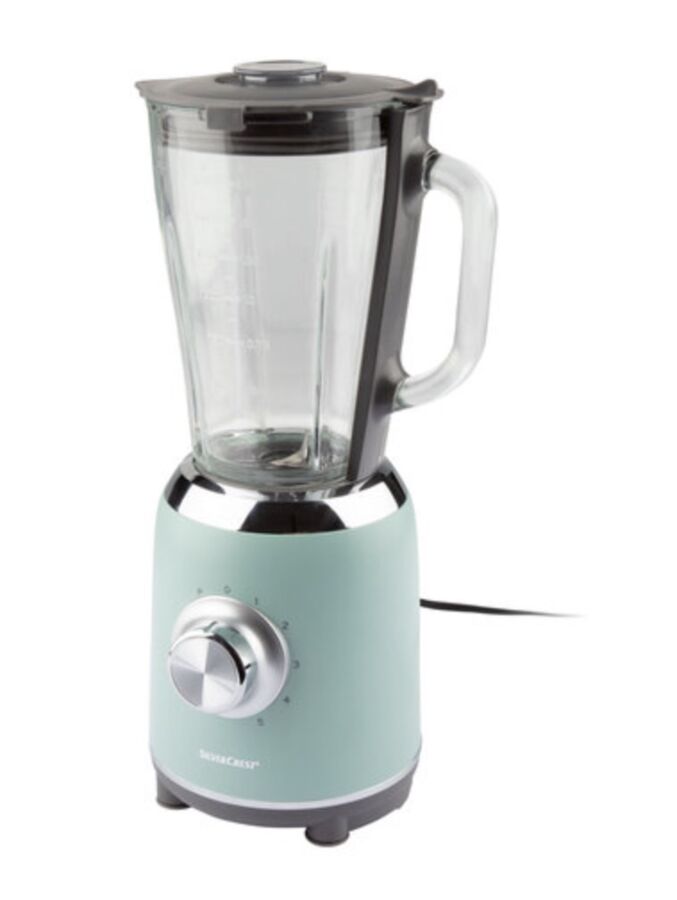 What else is in the Middle of Lidl's Kitchen Essentials range?
The Silvercrest Jug Blender isn't the only kitchen gadget you'll be able to grab in Lidl next week. You could also pick up a Silvercrest Hand Blender Set for £14.99 or a Silvercrest Hand Mixer for just £9.99. There's also a Silvercrest Mini Chopper for £12.99 which is ideal for chopping nuts and herbs, whipping cream and crushing ice.
And with winter fast approaching, the Silvercrest 6l Slow Cooker priced at £22.99 is also pretty inviting. It comes with a removable, dishwasher-safe ceramic pot and glass lid as well as a booklet featuring 32 yummy recipes. We're feeling hungry already!