Do you own a pair of Converse and have never understood what the little holes on the sides are for? Don't worry, we've solved that mystery for you!
To ventilate the feet?
Contrary to what might immediately come to mind, the little holes are definitely not there to ventilate your feet when you wear your Converse! Because these trainers are first and foremost sports footwear, these holes are actually there to improve the support of your feet.
In fact, threading your laces through these holes gives your feet more support and, as a result, prevents you from spraining your ankles.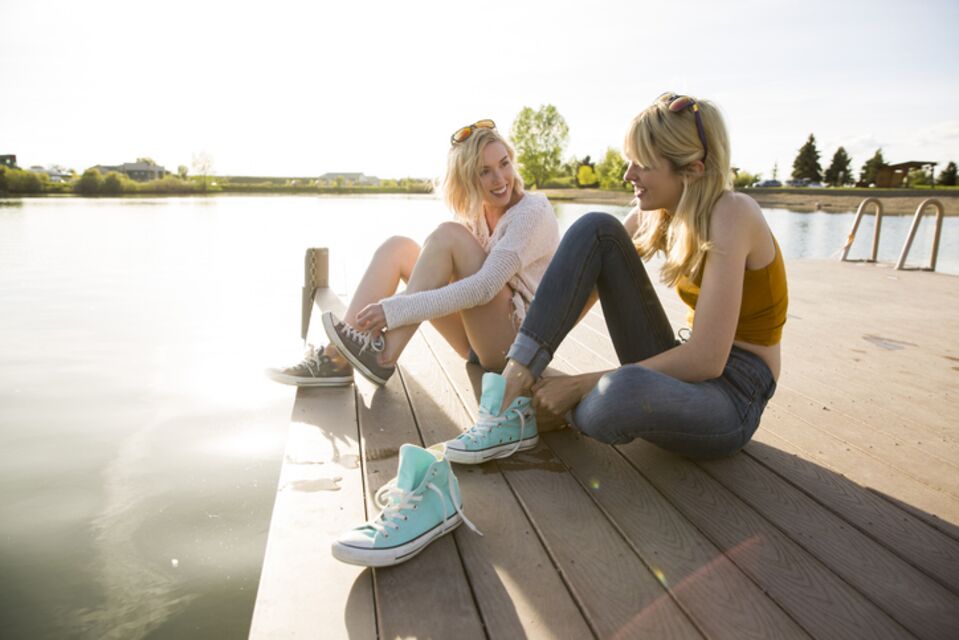 Read more:
⋙ Why do women's underwear have a bow on them?
⋙ This is why there is a tiny pocket on your jeans
⋙ What is the little loop on the backside of shirts for?
Converse, an iconic shoe
These trainers are timeless, and we all have a pair in our wardrobe. Converse have managed to become a necessity and eternal classic.
The brand was started in 1908 in Massachusetts in the United States. First called 'Converse Rubber Shoe Company,' it was founded by Marquis Mills who gave the company his mother's name.
They first specialised in rubber clogs, and the company then decided to change direction and produce trainers with one very specific goal: stopping people from falling over! In fact, after Marquis Mills painfully slipped over, he came up with the idea for a shoe that wouldn't slip.
The first trainers that were sold were the Converse All Star Canvases, followed by the Converse Chuck Taylor All Stars in 1918, which were a huge success. This second pair was designed by Chuck Taylor, a young basketball player who made the brand popular. Little by little, the world of professional trainers accepted and incorporated Converse and made them the shoe of choice.
A success over time
These shoes never get old and never go out of style. In 2015, a billion pairs were sold around the entire world. Adored by the youngest social media users (where the hashtag #Converse has been used in thousands of posts), praised by their first worshippers, these famous trainers are still loved by many!