Your sack romps with your significant other may be hot and steamy. But just because you know what revs his engine doesn't mean you shouldn't use the boudoir to add to your resume. If you're looking for a way to amp things up even more but aren't sure where to begin, make a threesome—with your mirror. Here are nine ways to use a mirror during sex that you can try next time:
Story mirror
Sitting in front of a mirror while having sex can reveal to us things we don't typically get to see. Place a huge mirror on the floor and experiment with various postures, such as lying down or sitting on his lap. Look in the mirror and take in all the new features of each other's bodies.
Take it slow
Perform your favourite foreplay movements on each other in front of a mirror at a regular speed. Watch yourselves gently undress and touch each other. It's exciting to watch each other become aroused in the mirror. Plus, you'll have a comfortable dresser to lean on while he bends you over.
Eye Contact
One of the primary reasons women claim they don't like doggy-style is a lack of eye contact, but putting a mirror in front of the bed can change that. While your partner is going full speed, face the mirror in doggy-style or flat on your stomach to get a good look at each other—and the chance to produce some real sparks.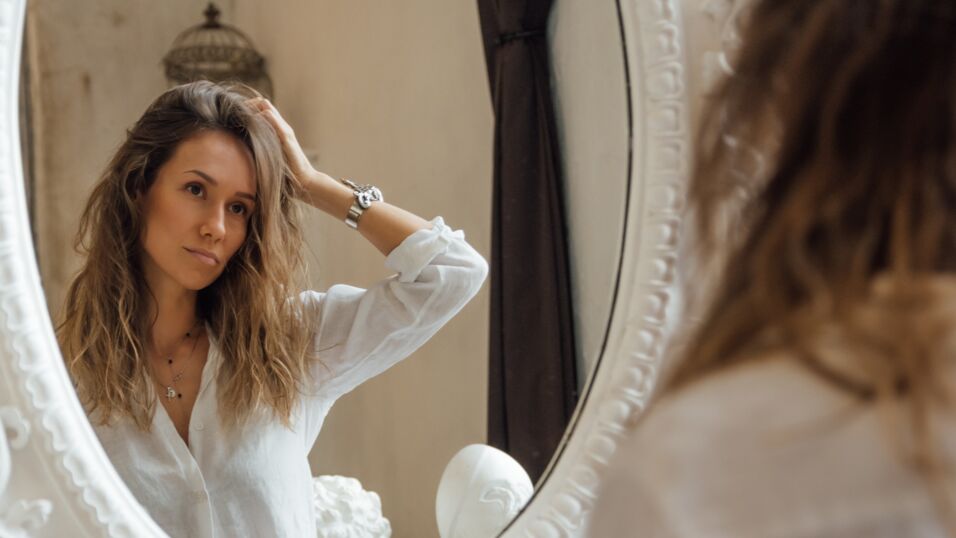 Striptease
During a striptease, a mirror might be a great prop. As you undress, have him sit in a chair in front of a mirror so he can see your body from all sides. While he observes your performance, you can remove his garments and straddle him in a girl-on-top position. Switch to reverse cowgirl and enjoy the ride if you don't want to miss any of the fun.
Hands down
Straddle your partner from behind and press your body hard against his as he sits on the side of the bed facing a mirror. Grab his penis with your hands sliding down his abs. While you both watch the show, give him a hand job to end all hand jobs.
Ride it
Place a mirror against the headboard or a horizontal mirror above the bed so that when you're in a cowgirl position, you can watch as you ride your beau like the minx that you are.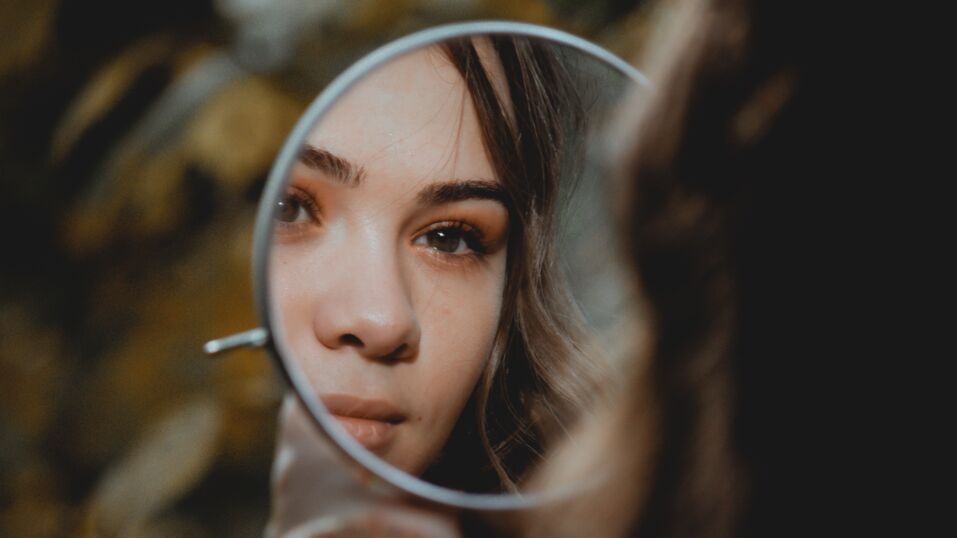 Hot and steamy
Check yourselves out in the bathroom mirror while having hot-and-steamy shower sex. You'll still be able to see your outlines and shadows in the reflection as the steam fogs it up, which can be super-erotic. All you have to do now is let your imagination run wild.
Blow his mind
Have your partner stand or sit next to a full-length mirror while you get down on your knees and give him oral. As you bob and blow, you can both get turned on.
Into you
Use a hand mirror to observe how much your lover is into you. Set your body up at an angle where your spouse can view it to make it extra hot.