It has now been two weeks since Buckingham Palace announced the Queen had caught COVID-19, days after her son Prince Charles had tested positive for the second time. Since her diagnosis, the Queen has been carrying out 'light duties'. Over the weekend she was seen spending quality time with her family.
Spending time with her grandchildren and great-grandchildren
The Queen has an extremely large family andfinding the opportunity to spend some quality time with them at the same time can be quite hard, especially since they have their own royal duties to fulfil.
On Sunday, February 27, the Queen was seen going to Frogmore on her Windsor Estate, where she met Princess Beatrice and her five-month-old daughter Sienna as well as the Duke and Duchess of Cambridge and their three children, Prince George aged 8, Princess Charlotte aged 6 and little Prince Louis aged 3.
Princess Eugenie and her husband Jack Brooksbank were not at this small family get together as they had recently travelled to California to visit Prince Harry and Meghan Markle and their two young children, Archie, 2, and Lilibet, 8 months.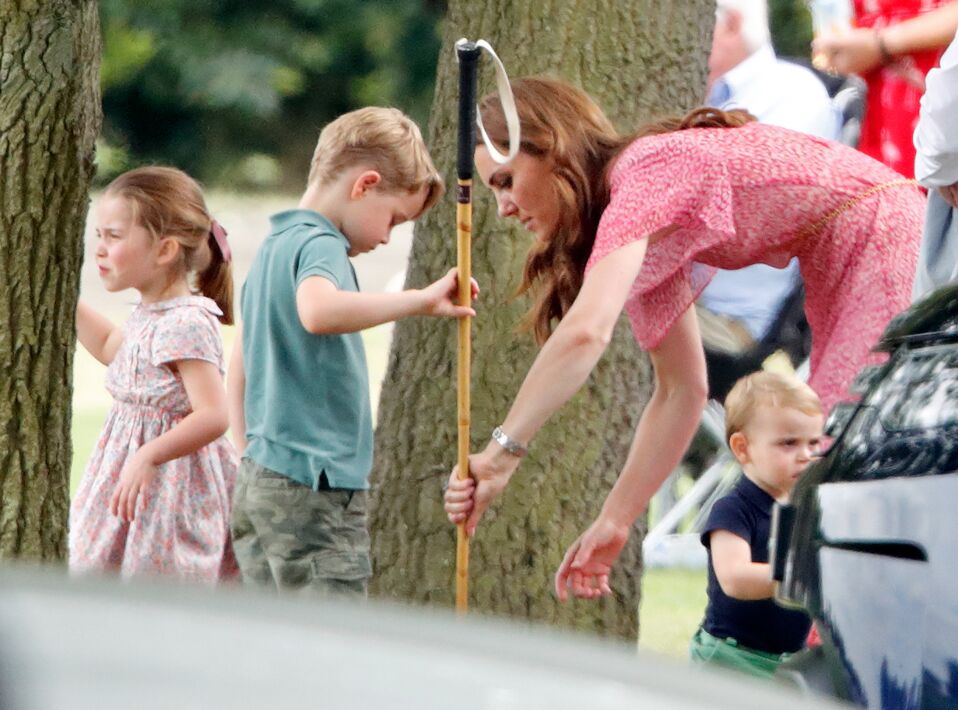 Read more:
⋙ The Queen: Her COVID diagnosis has worried the Royal Family, source reveals
⋙ Prince George makes surprising visit with 'rival' parents
⋙ Royal family: Prince Louis doesn't have to follow the same rules as his brother
Does this mean the Queen is recovering?
It would seem that the Queen is slowly recovering from COVID-19 as she is well enough to spend time with her family.
Indeed since her diagnosis, the Queen has had to cancel some of her virtual audiences but was able to attend her weekly audience with Prime Minister, Boris Johnson last week.
Hopefully, this means the Queen will be able to attend all her upcoming events including the memorial for her late husband, Prince Philip on March 29.