No rest for the young mother: a few days after the birth of her daughter Lilibet-Diana, Meghan Markle now has to face the harsh world of literary criticism. Tuesday 8 June was the day her children's book, The Bench, is released in bookshops across the UK.
An expected reaction
The book, written by the Duchess at a sentence per page, and illustrated by illustrator Christian Robinson, was met with a very cool reception by the press and the public.
A 'boastful' project, 'a bland self-help manual for needy parents,' is how British reviewers described the book to their readers. Claire Allfree, a journalist from the Telegraph, simply said that the book is 'badly written':
One wonders how any publisher could have thought it appropriate to publish this set of hypocritical, non-rhyming sermons, let alone how any child could want to read it. But that's what happens n Planet Sussex, where even raising a child is about branding.
She gave only one star in her rating to the Meghan's book, 'which contains nothing but bland parenting 'advice' and 'no story.'
The Times reviewer Alex Connell agreed, calling the book 'a self-help manual for needy parents.'
The story is so lacking in action and twists that one half wonders if the writing has been delegated to a piece of furniture...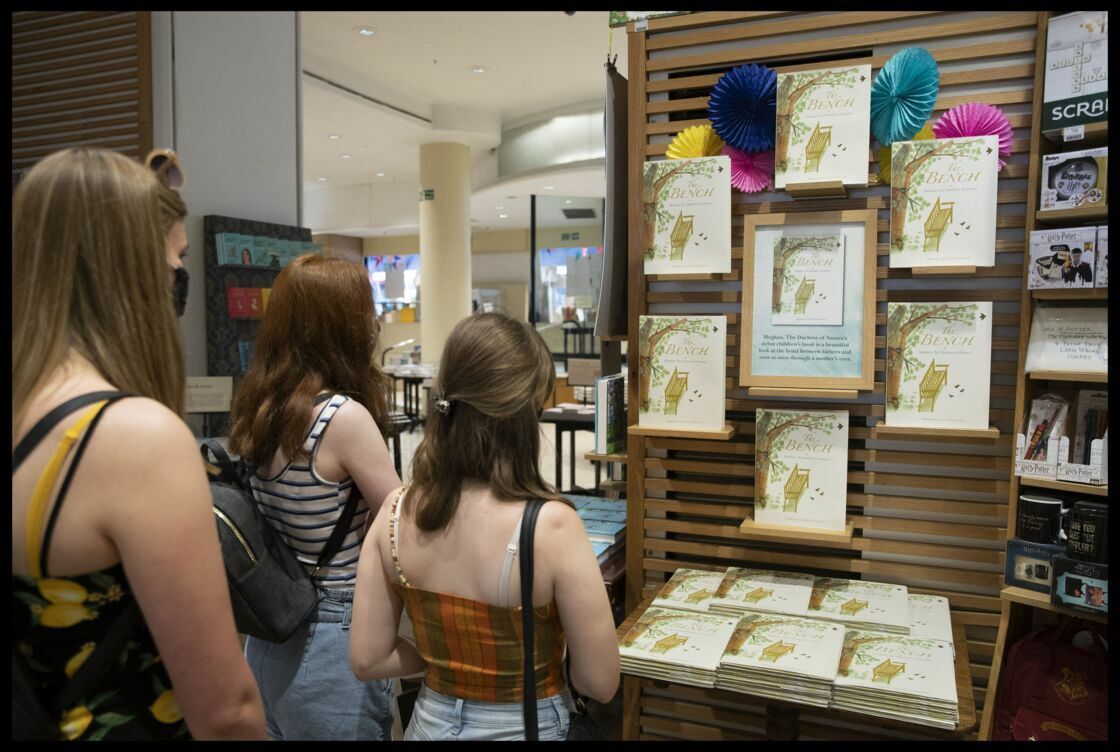 Writing of 'dubious grammar'
Those who were able to buy the book and leave comments on Amazon were no more gentle with the young mother's literary debut:
I don't know why the author thought this story would appeal to children. It is incredibly dull and boring.
Clearly based on the author's own life, it might have been better if it had stayed in the family circle, to be read to children and cherished in the future. For others, it's of no interest.
This user also notes that 'the grammar is sometimes questionable. I absolutely do not recommend it.'
It's at least a sales success
These harsh criticisms of the book, which sells for around 13 pounds, did not keepThe Bench from reaching the 40th place of Amazon bestsellers. The book is said to have been inspired by a poem Meghan Markle wrote for her husband just after Archie's birth, and aims to explore 'the special bond between father and son, through the eyes of a mother.' The Duchess said:
I hope 'The Bench' will speak to every family, in whatever form, as much as it does to mine.
In the book, there are obvious nods to the Sussex family: a red-haired father, two dogs, a little boy feeding chickens, while a dark-haired mother stands nearby in the garden, cradling a newborn baby in her arms.