Queen Elizabeth has stepped back out in public and certainly seems happy about it, after suffering for months from mobility issues.
'Heartbeat of this nation'
On Sunday, May 15, the Queen attended the final day of'A Gallop Through History', an equestrian show held on the grounds of Windsor Castle as part of the Platinum Jubilee Celebration.
TV presenter Alan Titchmarsh praised the Monarch, saying:
For 70 years, there has been one constant heartbeat of this nation. And that heart belongs to Her Majesty the Queen.
Attendees applauded while the Queen's priceless reaction went viral on social media. Footage from ITV shows the Monarch appearing to nod nonchalantly in agreement.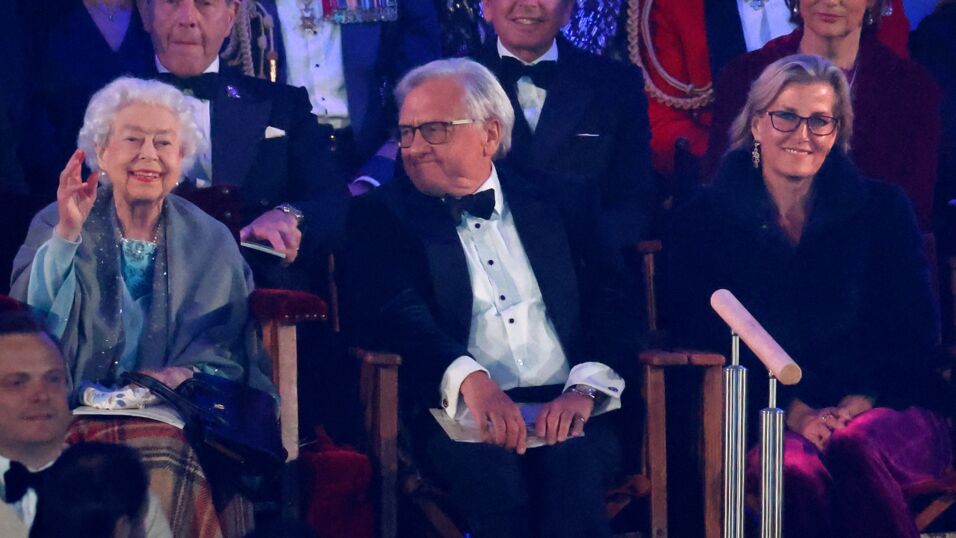 A 'happy development'
On Tuesday, May 17, the Queen made another surprise public appearance at the opening ceremony of the long-awaited Elizabeth train line in London.
Her Majesty, with a walking stick in hand, wore a bright yellow outfit and hat and beamed as she visited the line, which is named in her honour.
Buckingham Palace described the Queen being able to attend the event as a 'happy development.'
On the same day, in the courtyard of Windsor Castle, Her Majesty was gifted a rare Karabakh horse from the President of Azerbaijan, Ilham Aliyev.
The Monarch was pictured smiling with her walking stick she met the horse, named Shohrat which means 'Glory.' The Queen described the gift as 'very kind, very generous.'
Read more:
⋙ Prince Harry and Meghan Markle told the Queen they never wanted to be on the palace balcony
⋙ The Queen showed her competitive side as she was seen cheering on Jockeys
⋙ Princes Charles and William to take on major new role for the Queen as she experiences more mobility issues