Princess Charlottes is Prince William and Kate's second child and only daughter. Despite being the daughter of a Duke and Duchess, the chances of her becoming one herself are very slim. It is all to do with tradition.
Why won't Princess Charlotte be a Duchess?
The only way Princess Charlotte could become a Duchess according to tradition is if she marries a Duke. however, her brothers, Prince George and Prince Louis won't need to marry anyone in particular to receive the title of Duke.
Moreover, Princess Charlotte wouldn't automatically receive the Duchess title on her wedding day as it is reserved for male descendants only. But with the monarchy evolving with the ages, Charlotte could end up with the title of Duchess if the future Sovereign bestows it upon her.
If she doesn't receive the Duchess title, Charlotte will inherit another title when her father, Prince William becomes King.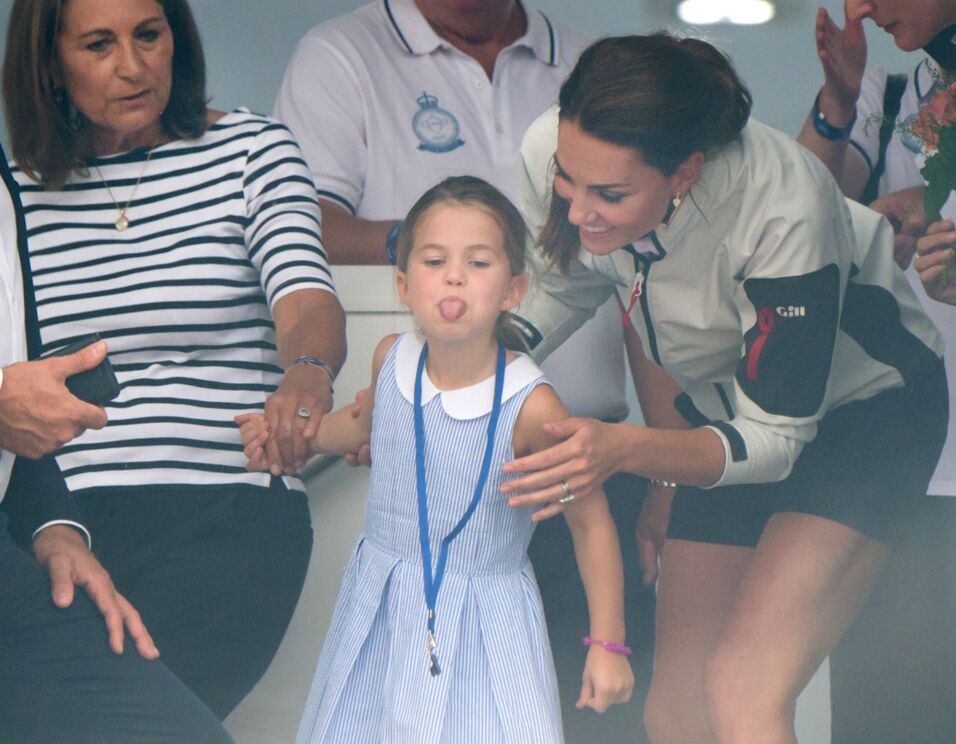 Read more:
⋙ Prince George and Princess Charlotte: Why were they allowed to skip school recently?
⋙ Princess Charlotte does this one thing that drives Kate mad
⋙ Princess Charlotte may be the sassiest Royal, here's why
Charlotte could be the next Princess Royal
The title Princess Charlotte could inherit once Prince William becomes King is Princess Royal. The title is currently held by Princess Anne, the Queen's only daughter. Princess Royal is a title reserved for the eldest daughter of the Sovereign.
Royal author Duncan Larcombe explained to Town and Country magazine:
The title of Princess Royal is traditionally bestowed on the eldest daughter of the monarch.
She added:
It is a title that remains for life, so Princess Charlotte will have to wait at least until the death of the current Princess Royal.
On the other hand, since the reform of the line of succession, some royal historians believe that Princess Charlotte should be bestowed the Duchess title on her wedding day.
Marlene Koenig, Royal Historian, told Hello:
Now with gender equal succession, I think it would be more possible to grant a peerage to Charlotte.
She added:
Prince Louis will get one when he marries, so it would only be fair if Charlotte was named a Duchess on her wedding day.