The Duke and Duchess of Cambridge's tour of the Caribbean was met with many protests and issues causing them to reschedule certain events, as well as awkward encounters. To conclude their tour, Prince William made a historic statement.
'Let the people decide'
Prince William and Kate spent eight days touring the Caribbean. Throughout their tour, they were met with anti-monarchy protests. To conclude their tour, Prince William made a statement acknowledging the people's wishes. Prince William said that his job is 'not telling people what to do'.
In his statement he said:
This tour has brought into even sharper focus questions about the past and future.
In Belize, Jamaica and The Bahamas, that future is for the people to decide upon.
He added:
Foreign tours are an opportunity to reflect. You learn so much.
What is on the minds of prime ministers. The hopes and ambitions of schoolchildren.
The day-to-day challenges faced by families and communities.
Read more:
⋙ Prince William and Kate: The Cambridges had an awkward encounter with Jamaican PM
⋙ Prince William and Kate: The Cambridge's Caribbean tour isn't going as planned
⋙ Prince William and Kate: Why were they forced to cancel their first engagement on Caribbean tour?
'Tone Deaf' tour
Prince William and Kate's tour was deemed 'tone deaf' after pictures were taken of them shaking hands with Jamaican children through a wired fence. What the photos fail to show is that the Royal couple were on a football field, which is why the wired fence was present.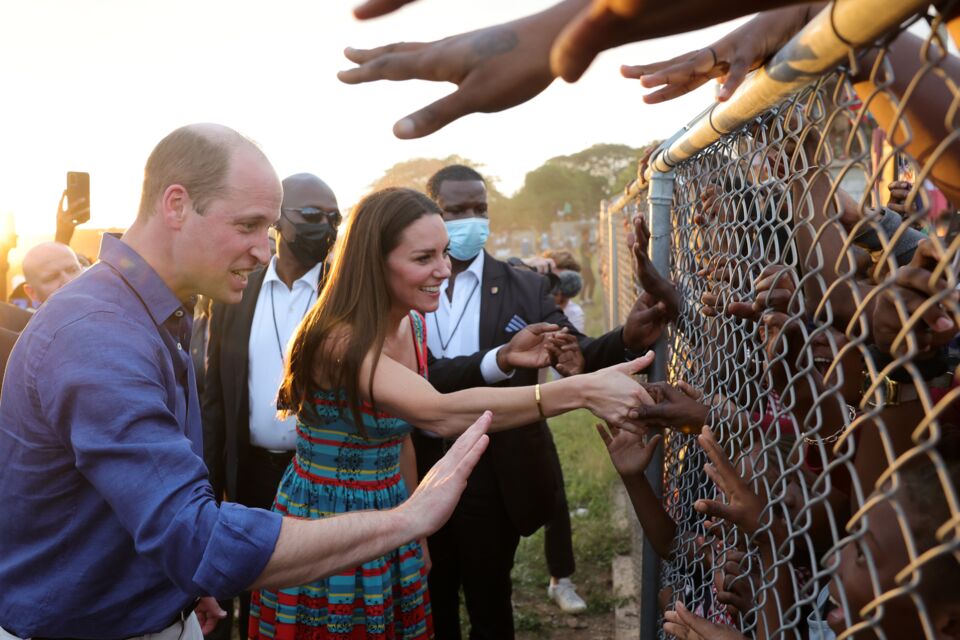 Moreover, the couple's decision to ride in an open-topped Land Rover - which was used by the Queen and her late husband Prince Philip in the 60s for a military parade - was deemed uncomfortable and a reminder of deferential times.
Multiple countries in the Caribbean are beginning the process of removing the Queen as head of state.