The Duke and Duchess of Cambridge landed in Belize on Saturday, March 19 at 3 pm local time. However, the start of their tour didn't go as smoothly as planned. Indeed the couple were scheduled to visit a cacao farm in Indian Creek but were met with protestors.
Prince William and Kate had to cancel their engagement
The Duke and Duchess of Cambridge were scheduled to visit a cacao farm on their first full day in Belize. The planned cacao farm the couple was going to visit was in Indian Creek.
The dispute arose due to an issue of 'contested property'between Indian Creek and Flora Fauna International (FFI), a conservation charity of which Prince William is a patron. The original plan was that Prince William and Kate's helicopter would land on a local football pitch. However, this is where the problem started.
The Indian Creek community have said that they were not consulted on the arrival destination. Indeed Sebastian Shol, chairman of Indian Creek village, told the Daily Mail:
We don't want them to land on our land, that's the message that we want to send. They could land anywhere but not on our land.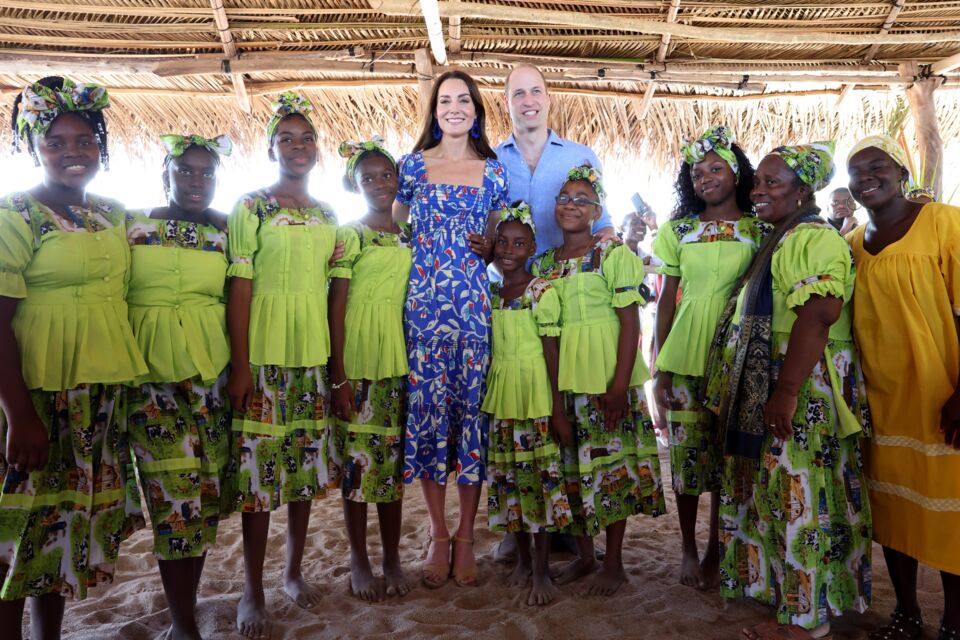 Read more:
⋙ Prince William and Kate: Who looks after their children when they travel?
⋙ Prince William called to apologise for 'racist' comment on war in Ukraine
⋙ Kate Middleton: The Duchess was 'stung' by the Queen's comment about her career
Prince William and Kate had to visit a different place
As a result of the protest, Prince William and Kate's office were forced to cancel the visit to the Indian Creek cacao farm. A Kensington Palace spokeswoman said:
We can confirm that due to sensitive issues involving the community in Indian Creek, the visit has been moved to a different location - further details will be provided in due course.
This meant that the Royal couple had to visit a different location. The couple visited the Che'il cacao farm in Hopkins. There they learned about the industry and those who run it.
The couple got stuck in and even had a go at grinding the cacao beans which are called nibs. Prince William joked:
Do you take apprentices? Can I come and work for you? It's my kind of thing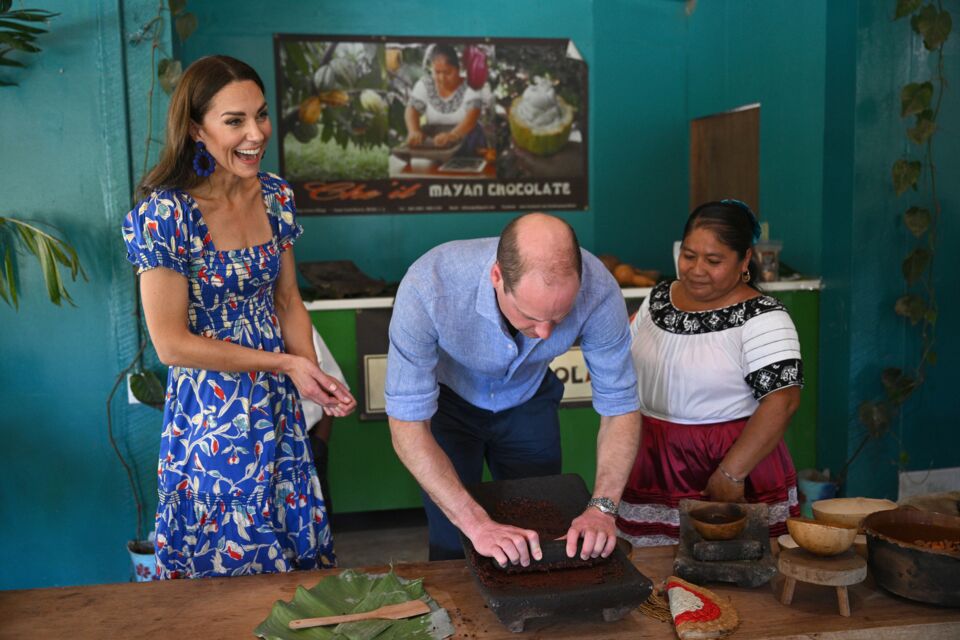 The Royal pair then tasted the farms chocolate thanks to a fountain where Kate said:
I think our children will be very jealous.
Prince William and Kate then ended their day with a traditional Garifuna festival featuring music and dancing. According to local organiser Laura Cacho, they 'were shaking their waists like nobody's business.'
She added:
He shook his waist to the music. He had beautiful rhythm. It was a pleasure for me.
Kate was excellent as well and definitely has Garifuna culture in her.