Prince Harry and Meghan haven't visited the UK since they quit as Senior Royals and moved to the US two years ago. Prince Harry visited twice, once for Prince Philip's funeral in 2020 and a second time for the unveiling of his late mother's statue during the summer of 2021. Both times the Prince was unaccompanied. It seems as though the couple finally decided to visit on their way through to The Netherlands.
The Sussexes visited the Queen
The Duke and Duchess of Sussex paid the Queen and Prince Charles a visit to 'clear the air' at Windsor Castle on Thursday (April 14). This is the first time that Meghan has been in the UK since stepping down as Senior Royal in 2020.
It is unclear how the couple arrived in the UK. The couple arrived quietly and stayed at Frogmore Cottage, where Prince Harry renewed the lease earlier this year. It is believed that the couple came without their two children, Archie and Lilibet.
The couple was seen walking to Windsor Castle yesterday (April 14) morning to the church for the Royal Maundy service.
It was only a flying visit since they have already left for The Netherlands for this year's Invictus Games.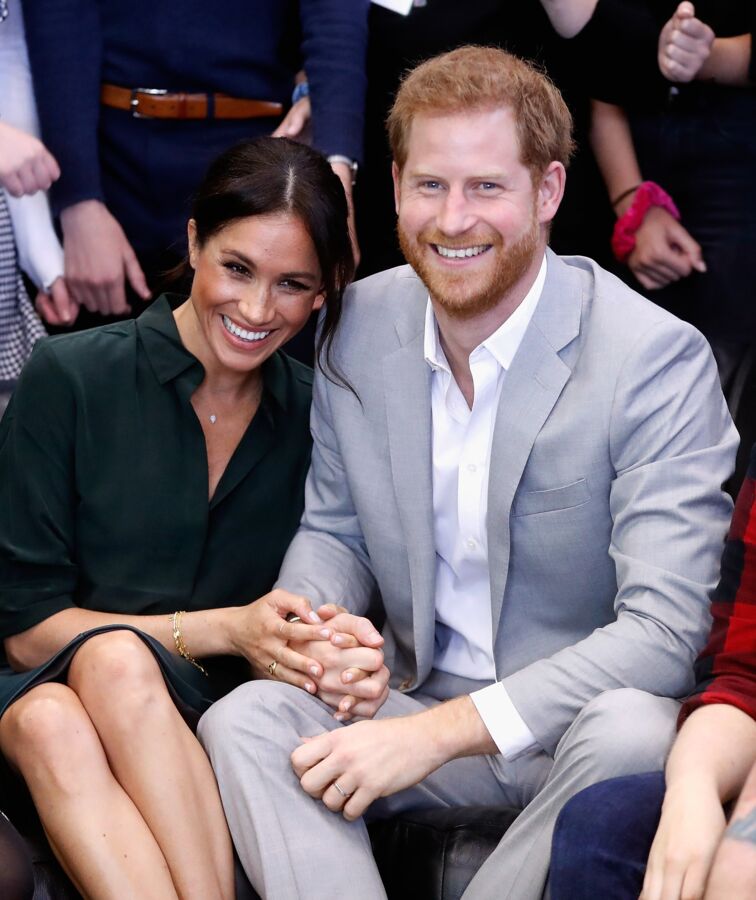 Why was the visit kept secret?
The biggest question everyone has been asking themselves is why did they keep their visit 'top secret'?
The most obvious reason why Prince Harry and Meghan kept their visit on the down-low is probably due to security reasons. Indeed Prince Harry has been refusing to visit the UK as he has been told he cannot 'hire' the Met Police as his security when he visits.
Prince Harry believes that his personal security doesn't offer the same level of protection as the UK officers and thus doesn't feel safe whilst being in the UK with his family.
If they kept their visit secret in order to avoid the paparazzi and potential threats that could present themselves if they had announced their visit.
Read more:
⋙ The Queen's assistant, who clashed with Prince Harry, is publishing a revealing book about the monarch
⋙ Prince Harry is not invited to Prince William's 40th birthday celebrations
⋙ Meghan Markle: This is why the Duchess binned her engagement ring