Prince George is the Duke and Duchess of Cambridge's eldest son. The young Prince is already 8-years-old and is starting to attend more public events alongside his parents. Royal fans are delighted to see Prince George embracing his Royal role and are hoping he will be at a very important event later this year.
Trooping the Colour
Trooping the Colour is an annual event that celebrates the monarch's birthday. This tradition has been going on for over 260 years. This year marks the Queen's 96th birthday.
Trooping the Colour is a military service with over 1,400 soldiers, 200 horses and 400 musicians marching in front of the Queen on Horse Guards Parade in Whitehall.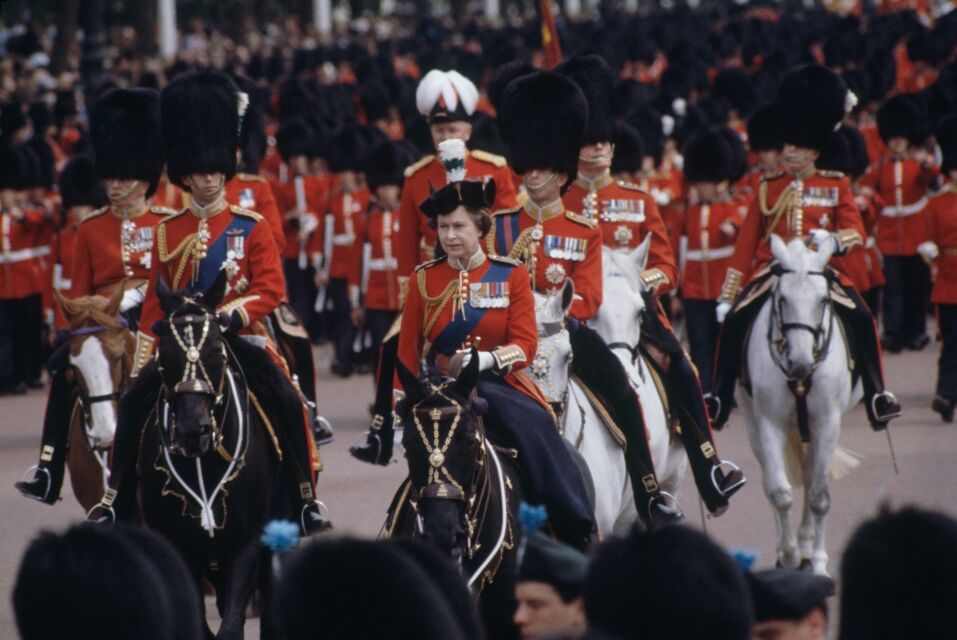 During the event, some Royals ride in a carriage up The Mall before heading back to Buckingham Palace to watch the flypast from the balcony. Up and until the event, Royal fans love to try and guess who will be present.
The Royal children have been known to ride in the carriage. Indeed when Prince William and Harry were younger—younger than Prince George is now—they participated in the annual event.
Read more:
⋙ Prince George makes surprising visit with 'rival' parents
⋙ Prince George is changing schools because of Princess Charlotte
⋙ Queen Elizabeth's Platinum Jubilee: What to expect for the monarch's 70th celebrations
Prince George
Recently Prince George has been stepping into the limelight and has begun attending events with his parents. Indeed the young Prince was seen at the Six Nations match between England and Wales a few weeks ago at Twickenham.
During the previous Trooping the Colours, Prince George and the other Royal children would stay at Buckingham Palace and would often peak through the window to watch the event.
This year many Royal fans are hoping that the young Prince will be allowed to ride in the carriage as he comes into his role as an important member of the Royal Family.