A man named Simon Dorante-Day, 55, from Australia has been sharing multiple stories, claiming that he is the Prince of Wales' and Duchess of Cornwall's child.
Dorante-Dayhas been vociferous about his claim to be a member of the British Royal Family; he has produced several proofs to back this assertion.
Love Child
Dorante-Day took over Facebook to narrate his story. Initially, nobody paid heed to this 55-year-old's claim, till he started producing striking similarities in images anddisclosed believable facts. If this were to be true, then Dorante-Day is the son of the heir to the English throne.
According to him, Dorante-Day was allegedly conceived when Prince Charles and Camilla were 17 and 18 respectively. He was born in Portsmouth in April 1966 and was adopted by a family with ties to Buckingham Palace.
Dorante-Day told 7 News that:
My grandmother, who had worked for the Queen, told me outright that I was Camilla and Charles' son many times.
Prince Charles and Camilla haven't left any comments on his claims.
On his Facebook page, Dorante-Day shared a photo of his son, Liam, and the Duchess of Edinburgh. And, people were shocked to see the similarities.
Dorante-Day said:
We were blown away when we first saw it. Elvie [his wife, Dr Elvianna Dorante-Day] and I feel like we see many members of the Royal family in our children, but this one was an eye opener. One of my supporters did the comparison and sent it to me and I was speechless.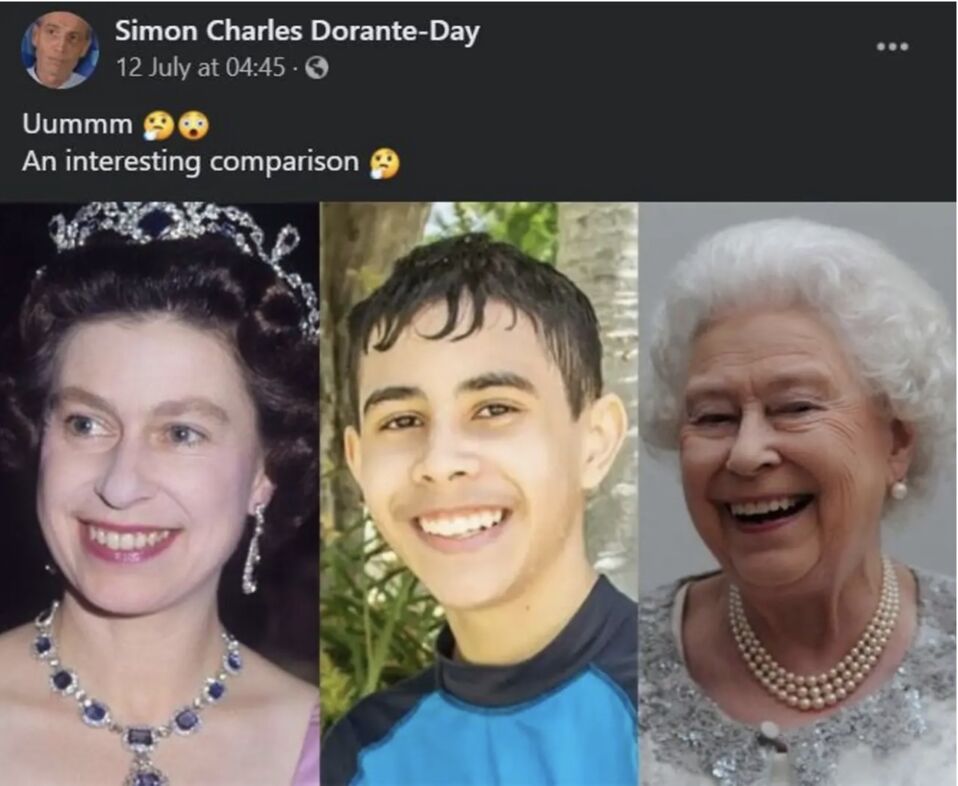 Court held his file
He has been fighting for quite some time to make people listen to him. Followers have sent him several picture collages of his son and members of the royal family, suggesting possible ties to the Buckingham Palace.
According to The Daily Mail, Dorante-Day is so sure that he has gone to the Australian High Court to plead his case.
Recent developments include him finding out that the National Archives of Australia has held a file on him since 1966. After various legal attempts to substantiate his assertions, he has failed.
But, he continues to fight for justice, gaining a pool of followers every day.