Since 'Megxit', the Cambridges and the Sussexes' relationship has been strenuous. It seems that things were also tense when they were still living in the UK. An insider has revealed 'details' about their relationship to OK! Magazine, claiming that Meghan was 'obsessed' with the Cambridges' marriage.
Meghan was 'obsessed' with William and Kate
An unnamed source 'exclusively' revealed to OK! Magazine that Meghan had a 'strange obsession' with her brother-in-law's marriage. The insider talked about how she 'always wanted to know what they were doing and how they spent their time together as a private couple.' They even insinuated that Meghan could be the one who leaked rumours about Prince William's alleged affair.
Naturally, these claims cannot be confirmed for multiple reasons, first, the 'insider' is unnamed, and secondly, only Prince Harry, Meghan, Prince William and Kate know exactly what their relationship was like.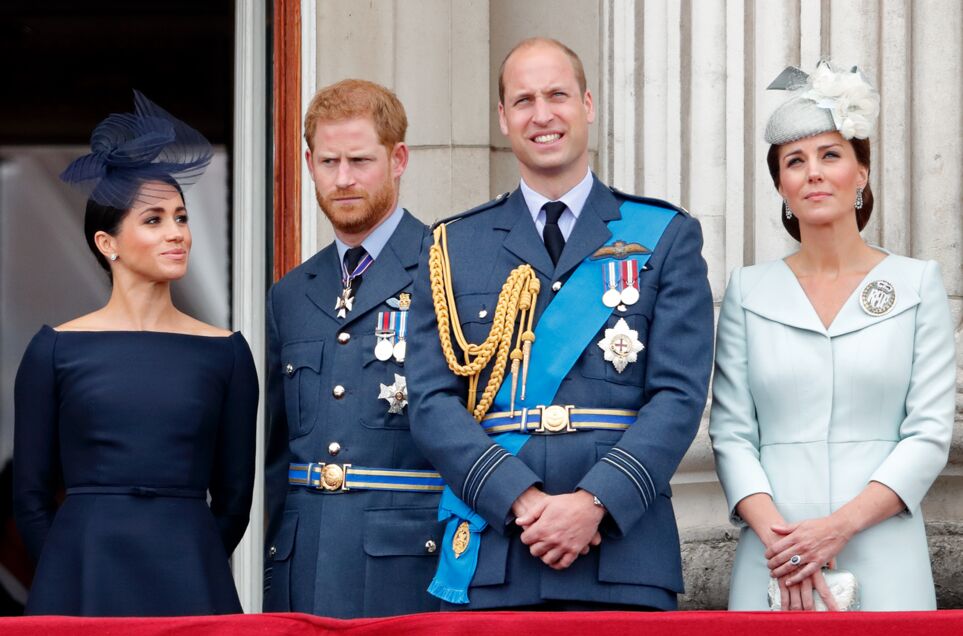 Meghan 'leaked' Prince William's 'affair'
If you've been following Twitter, you may have noticed that the rumour about Prince William's alleged affair has resurfaced. The rumour first broke out in 2019 after US media In Touch wrote about it.
According to the same unknown and unverified insider, it was Meghan who had told the media about the supposed affair. They told OK! Magazine that Meghan 'had a bizarre interest in Rose Hanbury, the Marchioness of Cholmondeley.'
The insider revealed:
In 2019 when rumours about William cheating were all over the American press, everyone suspected Meghan.
They also added that Meghan was quite close with In Touch, which would have given her an easy way to 'spread the rumour'.
The insider then told OK! Magazine:
Meghan knew In Touch magazine very well. She had been in the magazine several times when she was trying to be famous and had had drinks with several writers and editors as she worked hard to be noticed.
Adding:
Meghan knows how the system works better than anyone which is why Palace insiders blamed her for the leaks.
Read more:
⋙ Meghan Markle's new book to come with even more 'exclusive revelations' than before
⋙ Prince Harry and Meghan's home targeted twice, are they really safer in the US?
⋙ Meghan Markle allegedly schooled Prince Harry's friends when she first met them