Back in 1995, Princess Diana participated in a tell-all interview with the BBC. The televised event soon became famous for the quote detailing Prince Charles' infidelity:
There were three of us in this marriage, so it was a bit crowded.
However, after 25 years the headline interview has returned to the centre of controversy after claims that journalist Martin Bashir and the BBC used unethical and possibly even illegal methods to secure the interview.
Both Prince Harry and Prince Williamhave recently expressed support for the investigation with William claiming that it was a 'step in the right direction' in order to 'help establish the truth behind the actions' that led the interview to take place.
Why does the interview need investigating?
News of the investigation came just days after Princess Diana's brother, Charles Spencer, accused the BBC of gross negligence and misfeasance, claiming that Bashir used falsified documents on both himself and Diana in order to secure the interview.
ITV's documentary The Diana Interview: Revenge of a Princess also aired numerous instances of unethical behaviour used by Bashir to convince Diana to participate.
In the documentary, Mat Wiessler, a graphics artist for the BBC at the time of the interview, admitted regret over preparing the possibly illegal, fake documents used to taunt Diana.
The forged bank documents were used to convince the Princess that her brother and inner circle were being paid by the M15, M16 and the UK's security services to spy on her. Weissler told ITV:
I've agreed to talk to you because I'm this guy that's remembered for forging the document and I want to clear my name. Martin asked me to make up a couple of bank statements about people being paid to do surveillance that he needed the following day. And he did say that they were just going to be used as copies…I had never been briefed in that way before.
Diana's brother Lord Spencer also revealed that Bashir also presented more falsified documents claiming that both Diana's and Charles' private secretaries were being bribed.
Lord Spencer also kept detailed notes of his meetings with Bashir prior to the famous interview and may have even kept audio recordings as well. In addition to the forged documents, Spencer also revealed that Bashir made a series of damning claims in order to prey on Diana's weaknesses and get her to agree to the interview. However, Diana's bother stated that all of the accusations were false.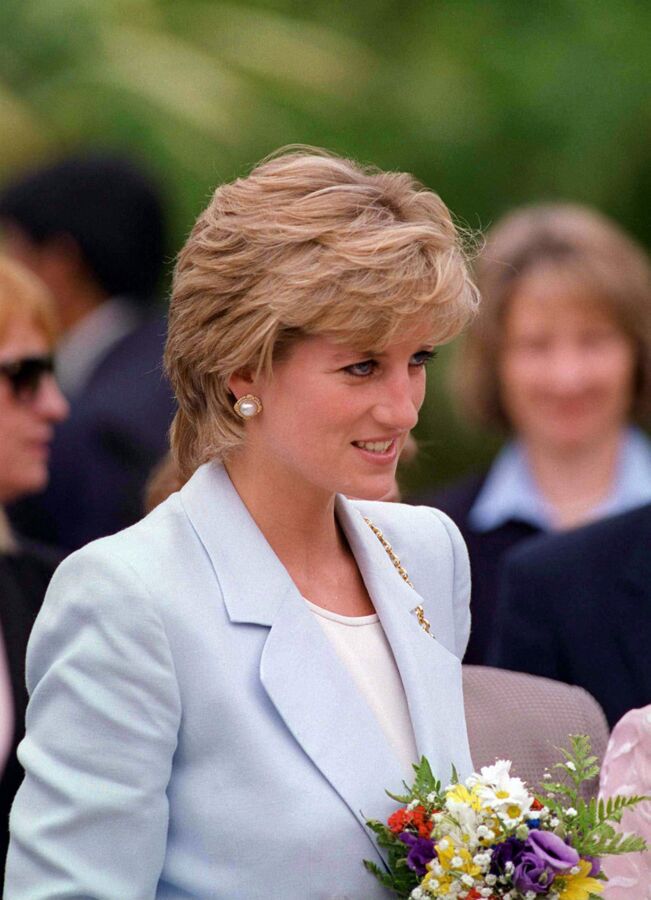 Among the false claims was that Prince William and Harry's beloved nanny was having an affair with Charles. Bashir had sent a letter to Spencer feeding the rumours that nanny Tiggy Legge Bourke and Diana's husband were engaging in 'reoccurring intimacy'.
Lord Spencer has recently demanded an apology from the BBC and revealed over Twitter why he waited for so long to come out with the information. He wrote:
Many people are, quite understandably, asking why I've waited till now to come forward with the truth about how the @BBCPanorama with my sister came about. While I knew that Martin Bashir used fake bank statements and other dishonesty to get my sister to do the interview what I only found out 2 weeks ago, thanks to journalist Andy Webb's persistent use of the Freedom of Information Act, is that the BBC also knew. Not only knew about it, but that they covered it up.
The Princess of Wale's biographer Andrew Morton has confirmed that the BBC were feeding into Diana's very real fears that she was being monitored as her relationship with Charles fell apart. He told ITV:
Diana certainly was very concerned about the Secret Services, about MI5, about MI6. There were bizarre things going on inside the households of the Prince and Princess of Wales. Her bodyguard, Ken Wharfe, who left her service…felt that he was being followed. Her confidante, Richard Kay, a Daily Mail journalist, he was burgled several times and he took to employing a private detective. My own office was broken into, so there's a catalogue of things.
Diana's close friend Rosa Monckton weighed in on the drama and even stated that Bashir's nefarious meddling even caused the Princess to become 'jumpy' and paranoid of even her closest friends.
Bashir has yet to comment on the situation and the BBC has claimed that the religion reporter is still on sick leave but that he will be invited to comment upon his return.