The royal family was rocked with 'Megxit' earlier this year as the Sussexes announced that they would be leaving their royal duties in favour of returning to America.
The move caused a host of controversy at the time and resulted in Meghan and Harry both losing their HRH titles. However, severing ties from the family proved to be a piece of cake for the Duke and Duchess as they instead got on with a busy year, starting Archewell as well as making a whole host of video appearances during the lockdown.
But now, fans suspect that the couple may be returning home to the UK after Princess Eugenie and her husband Jack Brooksbank, have mysteriously vacated Frogmore Cottage, the previous home of Meghan and Harry.
Eugenie and Jack had moved into the cottage just six weeks ago in preparation for the couple's first child. However, it seems that the pair have had a change of heart as they have now moved out again.
The house was initially given to Meghan and Prince Harry by the Queen following the couple's marriage. However, the Duke and Duchess of Sussex haven't lived in Windsor's Frogmore Cottage since they separated from the family earlier this year.
Now it seems that the move has caused royal fans to wonder if this is a sign that Meghan and Harry could be making a royal return.
Could it be that #PrinceHarry & #MeghanMarkle have plans to return to the UK early in 2021?
Another person confidently responded to the news saying 'yup. They're coming back.'
However, fans may not want to get too excited as even though Frogmore Cottage is empty once again, it seems that Harry and Meghan still have many commitments in the US which could mean that they'll be holding strong in California.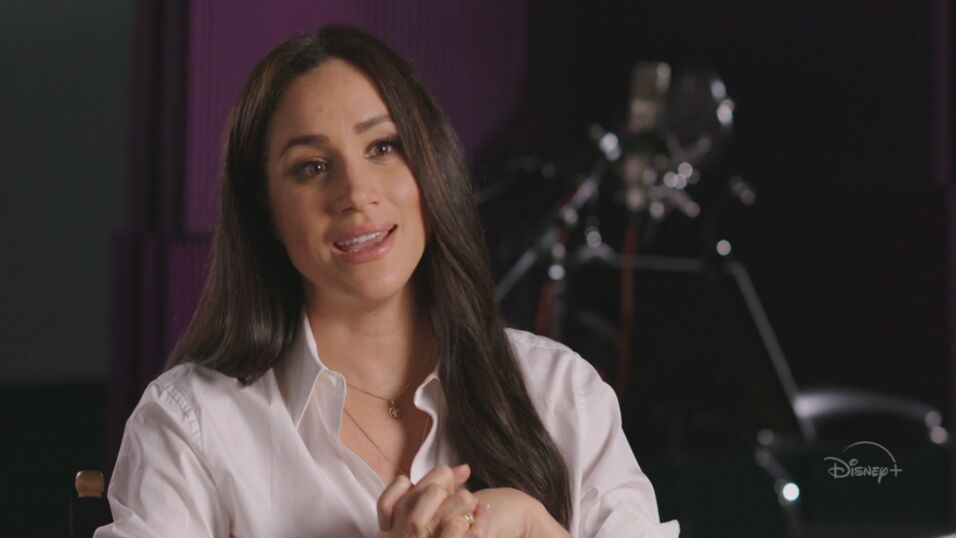 Sussexes sign Spotify deal
Months ago the royal couple signed a contract with Netflix, earning themselves some criticism from their UK audience. And now, building upon their deal, the couple have also signed up for an exclusive podcast deal with Spotify.
Their podcast series is set to follow in the footsteps of the Obamas with a holiday special being released as soon as next month.
The new Archewell branch, called Archewell Audio, will set out to feature 'diverse perspectives and voices' to uplift audiences around the world.
The Sweedish streaming giant has already released a trailer for the couple's work where both Harry and Meghan speak about their upcoming work. In the trailer Meghan explains:
One of the things my husband and I have always talked about is our passion for meeting people and hearing their stories. And no matter what the story they usually offer an understanding of where someone else is coming from. And in some way, remind you of a story about yourself.
Harry then took over the spotlight, explaining the purpose behind the couples new series:
And that is what this story is all about. To bring forward different perspectives and voices that perhaps you haven't heard before. And find our common ground. Because when that happens change really is possible.
The Sussexes also released a recent statement explaining how much joy and fulfilment they find in podcasting, claiming they're very excited to be sharing their work:
What we love about podcasting is that it reminds all of us to take a moment and to really listen, to connect to one another without distraction. With the challenges of 2020, there has never been a more important time to do so, because when we hear each other, and hear each other's stories, we are reminded of how interconnected we all are.
Looks like we'll be adding another podcast to the list next year!