They always say dogs are man's best friend and the video above clearly shows why. One man, Loodewyk De Jager, could have lost his life in a brutal armed robbery if it wasn't for the brave actions of his Doberman, Nikki.
The victim, De Jager, was driving back from an ATM when little did he know he was being followed back to his home in Brakpan by a car full of crooks ready to steal his monthly pay packet at any cost.
The 58-year-old man was then confronted by the robbers who forcefully dragged him out of his SUV. De Jager stated:
I first noticed them when they parked behind me on the driveway. They came to the window and told me to open up, so I did. They took my car keys and I just thought, they can take my car and go, it's insured.
He continued:
But then he started asking me 'where's the money?, I know you have money'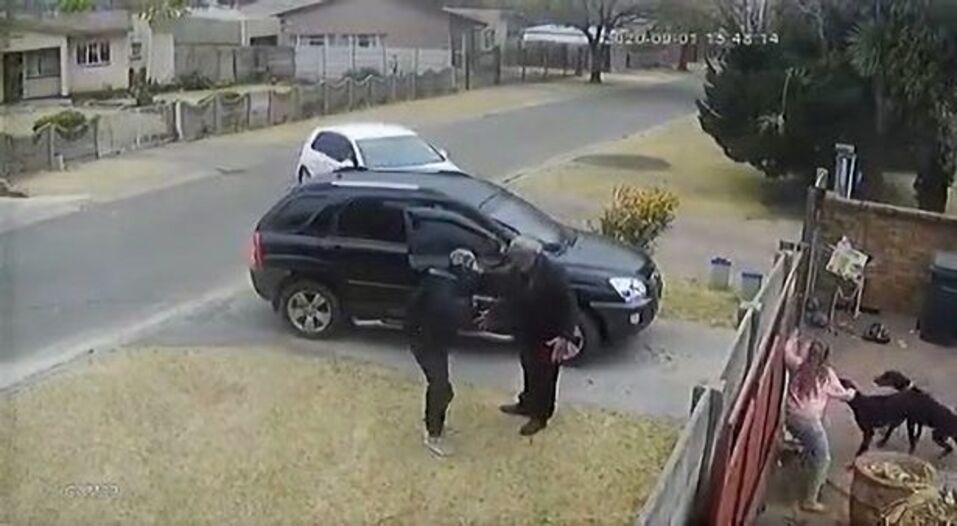 The video shows the South African man's granddaughter and his two dogs had come to the gate to greet him and were met with the scarring scene. But, as the granddaughter was trying to close the gate the two dogs slipped through the cracks.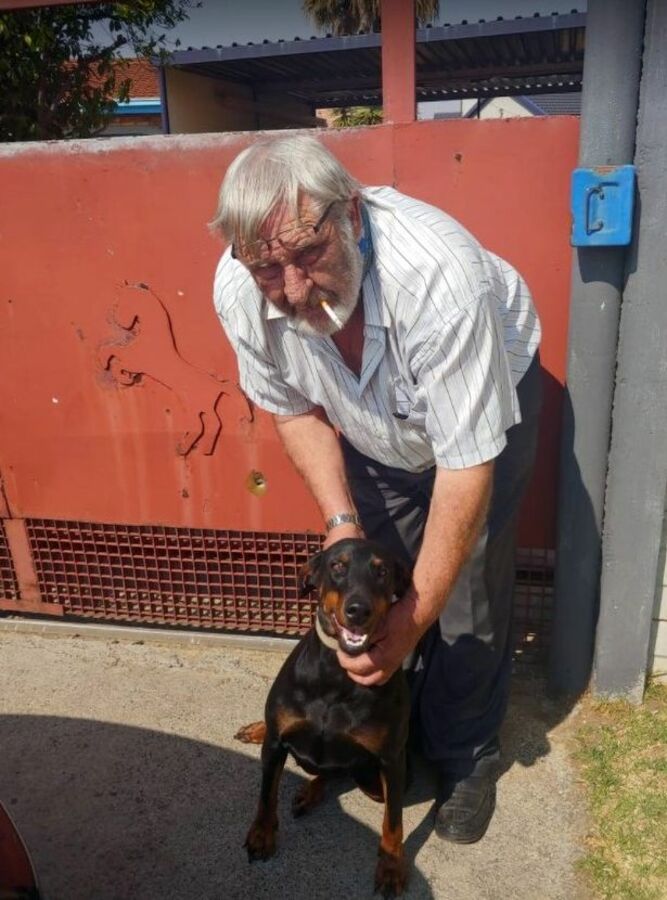 The next scene is a frightful one as Nikki knocked a gunman to the ground. The criminal retaliated by firing three shots before speeding off, one hitting the brave dog in the back.
De Jager rushed to get his beloved pup to the hospital and was met with a blessing. The bullet had missed all of Nikki's internal organs and the lucky dog got away with just 14 stitches. De Jager commented that he owed his life to his devoted companion:
She saved my life, they would have shot me, they told me they were going to shoot me. Niki is doing well she is strong and full of energy. We are very relieved that she only needed stitches and that there was no additional internal injuries. We are so thankful to God that we all came out of this alive.