Vladimir Putin has been troubling the world since he declared war on Ukraine. The President of the Russian Federation is under threat and has decided to keep his family safe. His ex-wife Lyudmila Putina and their children are hidden in the middle of nowhere, far from Moscow.
Putin's ex hidden in Siberia
On 24 February, Vladimir Putin declared war on Ukraine after several weeks of high tension between the countries. Kyiv, Mariupol, Kharkiv the country's main cities are under Russian threat and are being bombed. Many inhabitants have fled and families have been separated.
While the 69-year-old stubbornly continues the war in Ukraine, a Russian businessman has recently put a price on his head. The president is receiving numerous threats and his family is no longer safe. While he has decided to send his partner Alina Kabaeva to a sumptuous chalet in Switzerland, he has not been as generous to his ex-wife.
According to Page Six, Vladimir Putin ordered Lyudmila Putina and their two daughters Maria and Yekaterina to go to the middle of Siberia in a bunker.
The media outlet noted:
Putin also hid his first wife, former flight attendant Lyudmila Shkrebneva, and their two daughters in an 'underground city' in Siberia.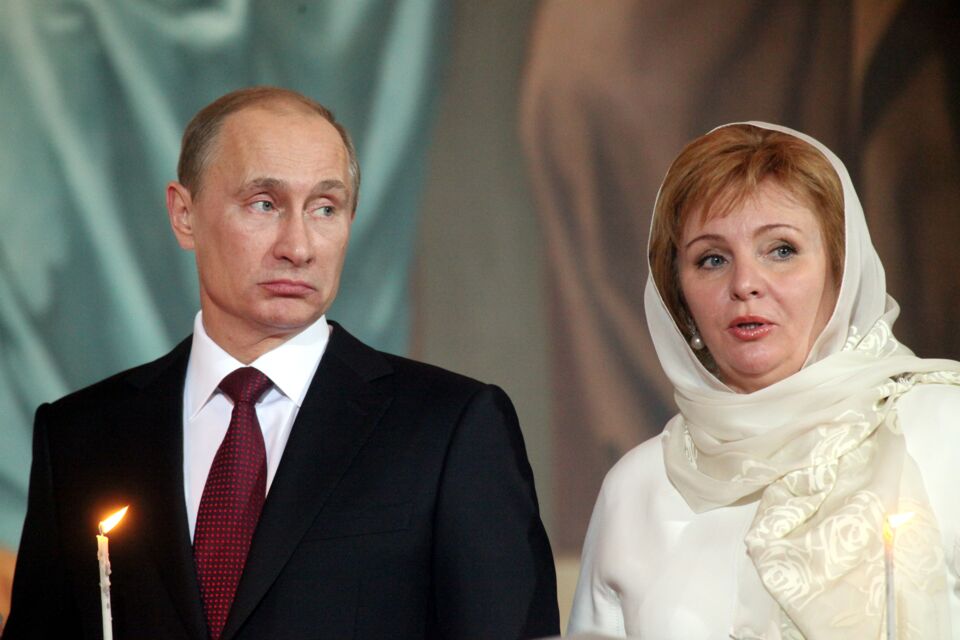 Read more:
⋙ Vladimir Putin: Here's all we know about the Russian President's daughters
⋙ Vladimir Putin: The unique way he announced divorce from ex-wife Lyudmila
⋙ Alina Kabaeva: Who is Putin's girlfriend?
A safer place than Switzerland?
According to political scientist Valery Solovey, Vladimir Putin's ex is hidden underground in the Altai Mountains. The shelter would have been designed 'for protection against a nuclear war'. The President of the Russian Federation is thus preparing for the worst in the face of the conflict with Ukraine. Although the place might seem austere, Lyudmila would be much safer than Alina Kabaeva at the moment.
Indeed, while Switzerland is not supporting Russia in the war, Alina Kabaeva could be in danger. A petition has been launched to expel her from the country and send her back to Russia to Vladimir Putin.
The Change.org website says:
It's time for Switzerland to take action and reunite Alina 'Eva Braun' Kabaeva with her 'Fuhrer'," Alina Kabaeva may soon have to leave Switzerland.
This article has been translated from Oh!MyMag FR.