Yesterday, Caroline Flack and her boyfriend Lewis Burton attended Highbury Corner Magistrates' Court separately following assault charges laid against the former Love Island host. Burton, a former tennis player and model, was there to support his girlfriend despite the restraining order in place against Flack (we know...what?).
The presenter pleaded not guilty to assaulting 27-year-old Lewis Burton, but what really happened? Even though Burton supported his 'loyal and kind' girlfriend Caroline Flack (his words), the pair unfollowed each other on Instagram and the judge released Flack on bail with conditions that prevent her from contacting Burton ahead of the trial on March 4th.
According to the police, the former host of the most-watched reality TV in the UK hit her boyfriend with a lamp while he was asleep after she suspected he was cheating on her. When the police arrived at the apartment, they found a bloodied Burton and described the scene as looking like a 'horror movie'.
'He said he had been asleep and was hit over the head by Caroline with a lamp, causing a visible cut to his head,' prosecutor Katie Weiss said. 'She had also smashed a glass and she had sustained an injury.'
The court heard how Mr Burton made a call to 999 from her flat in Islington, North London, at 5.25 am, in which he was 'almost begging the operator to send help'. Lewis told cops at the scene 'she tried to kill me, mate'.
She continued: 'In the 999 call the complainant said his girlfriend was beating him up. He was heard asking, 'What are you doing?' and the call goes silent for some seconds. 'She is going mad, breaking stuff, just woken up, she's cracked my head open'.
'The defendant is heard calling him an 'a**hole', saying 'it's all your fault, you've ruined my life' and 'a**hole' repeatedly. He says, 'You've cracked my head'.'
Flack had already breached conditions not to contact Lewis shortly after her arrest and charge. She posted an Instagram message for him. District Judge Julie Newton refused the application by the defence team. Flack sobbed when she was ordered not to contact Lewis "directly or indirectly".
Burton still is very supportive of his girlfriend and posted this message on Instagram: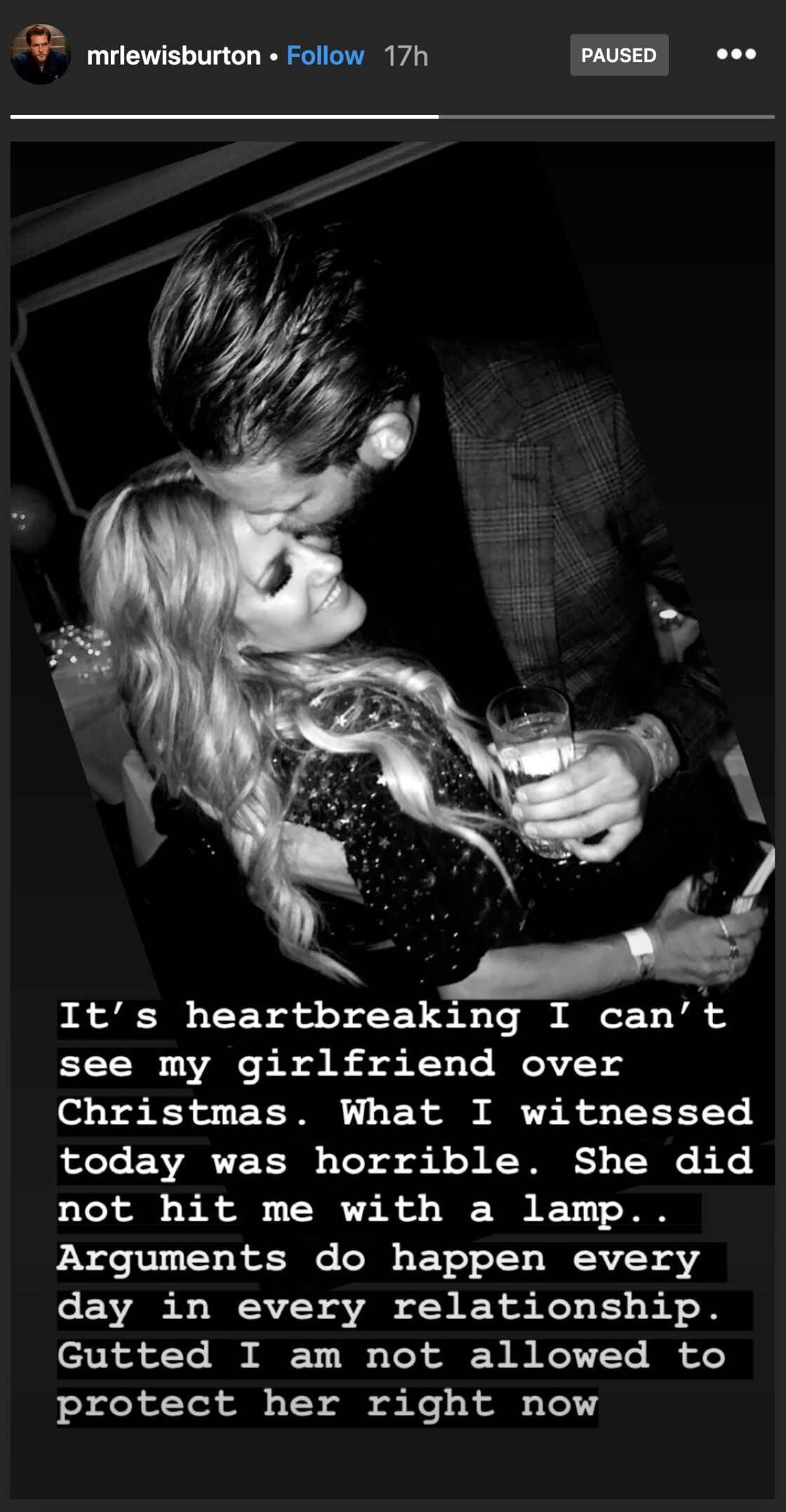 This must be true love...