Winter Love Island star Demi Jones has had an operation to remove a lump on her thyroid after being told it could be cancerous. Demi received the diagnosis two weeks ago after pushing doctors to carry out further tests after initially being told that 'everything looks fine'. She told fans at the time:
I know loads of women go through this so I'll be fine. It might not even be cancerous. They've got to cut it out to be sure. I'm just a bit shocked at the moment. I'll be ok, I'll get it removed and I should be fine. Please don't put off getting lumps checked. If appointments keep getting cancelled then you need to chase it up.
Demi Jones surgery
Updating fans from her hospital bed following the operation, Demi wrote on her Insta story:
Face and neck really swollen but the surgery went really well. I literally had a lump the size of a golf ball on my Thyroid. The NHS staff at the QA Portsmouth have been unbelievable. And thank you for all your messages they have made me tearful.
The 22-year-old reality star, who rose to fame on Winter Love Islandin 2020, then told fans that she was 'going to have a little break from posting on social media' and said she hoped that her experience would raise awareness of the importance of checking your lumps.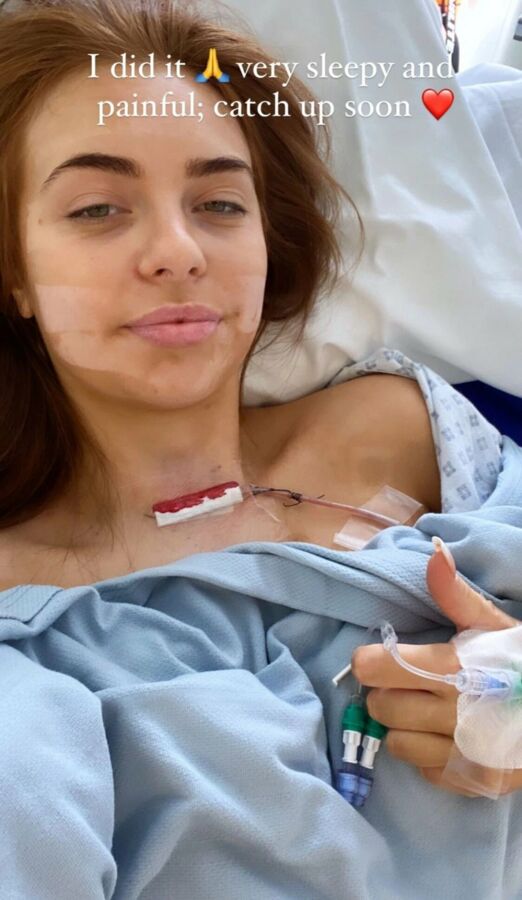 What should you do if you find a lump?
Although it can be very worrying to find a lump on your body, they are often harmless. However, it's important to get any lumps you're worried about checked out by your GP. The NHS website says you should get a lump checked if it: 'gets bigger; is painful, red or hot; is hard and does not move; lasts more than 2 weeks; grows back after it's been removed; is in the breast or testicles, or if you have a swelling on the side of your neck, armpit or groin that does not go down'.