We're probably going to be wearing face masks for a long time, so we might as well try and make our lives a little easier. This super simple hack will go a long way. It might even prevent face mask related skin problems!
In the viral video, Georgia teacher Madden goes on to talk about an item she ordered on Amazon–a face bracket–that actually makes wearing a face mask all day bearable. Amazing, right?
The plastic object may seem like a gadget at first glance, but it will change your life. How does it work? It's as simple as placing the face bracket on your face over your mouth and nose, and putting your mask over it. It also keeps your mask off your face, making it easier to talk.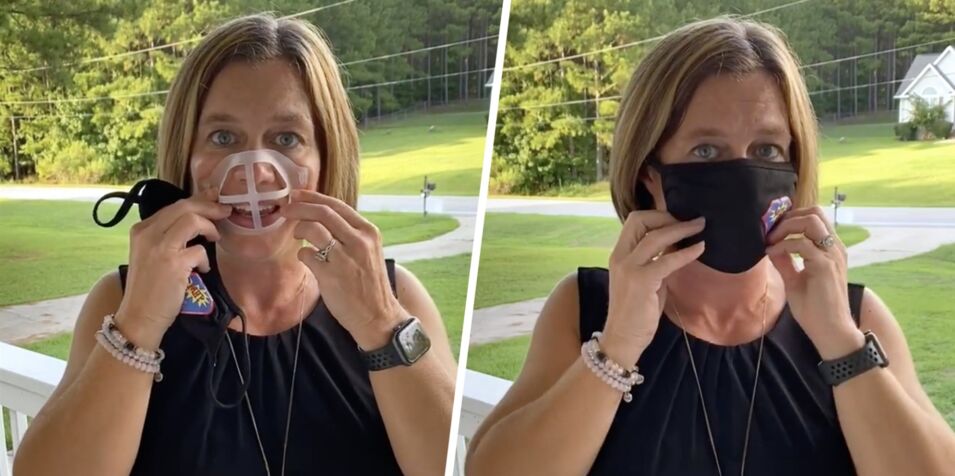 Madden claims to keep the mask on all day teaching.
It keeps the mask away from your face so you can talk all day. And I wore it all day, I didn't have any issues, I wasn't taking it off.
Finally, no more mumbling in your mask and repeating yourself five times! Plus, your mask won't keep falling off because of the motion of your mouth moving.
Do you know what the best part is? Face mask brackets come at a sweet prize. They sell on Amazon for as little as $10 for 4. Now, that's a steal!
Thanks for the tip, Madden!