Kylie and Travis have definitely called it quits! Reports claimed that Kylie wants to settle down, have more kids and get married, a desire that has caused her and the father of her child, Travis Scott to be on the outs.
According to sources, the pair have been breaking up and getting back together trying to keep their family alive for months nw, but it seems that it was in vain...
She partied with pals Anastasia 'Stassi' Karanikolaou and Kelsey Calemine at West Hollywood hot spot Delilah. It's Kylie's first appearance since the break up and when all eyes are on the young billionaire, she was reportedly seen heading to Sunset Marquis shortly after 2am, where her ex-boyfriend Tyga was recording in studio.
Looks like things were never over for Kylie and Tyga. Kylie met Tyga when she was only 14 years old, he was invited to perform at Kendall's 16th birthday. Their relationship started after Tyga dumped the mother of his child, Kim's best friend at the time, and the mother of Kylie's brother Rob: Blac Chyna.
In April 2017, Kylie and Tyga reportedly broke off their relationship after 3 years... in comes Travis Scott 👀. The two were practically inseparable afterwords and word soon got out that Kylie was pregnant with the rapper's child.
Kylie is reported to have left the hotel at around 3am – Stassi and Kelsey left via the same exit as Tyga but Kylie was able to avoid the cameras when she made her way home.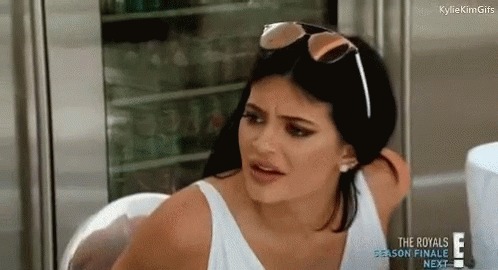 We can't wait to hear more about this.