Kylie Jenner has been sick for a few weeks now as she has posted multiple updates on social media including some posts of her trying some home remedies.
She seems to have caught a bug after cuddling her sick baby Stormi. We know that children tend to get sick fairly often, and this can be true for new mothers as well as the immune system can take a hit post child birth.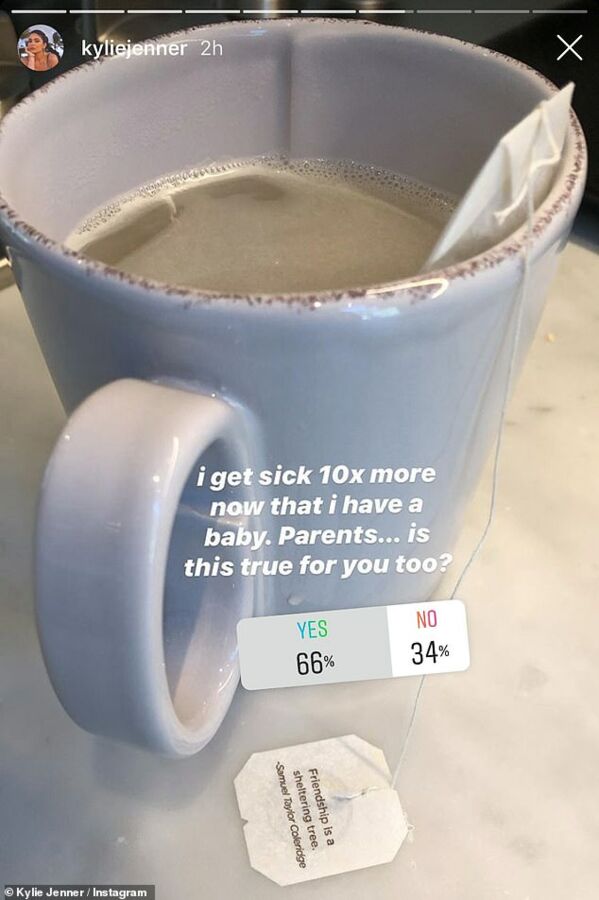 Kylie took to twitter to let her fans know that she will not be making it to Fashion Week despite all the time and effort spent collaborating with Olivier Rousteing, french stylist and creative director at Balmain.
She has been posting on social media for weeks promoting her collaboration with Balmain, it is unfortunate she won't be at fashion week in order to promote her line with the famed brand.
Luckily Kylie is not alone, with Caitlyn Jenner remaining by her said as she is on the road to recovery. It's not known yet if her partner and father of daughter Stormi, Travis Scott has been around to help or not.
According to TMZ The prognosis has not been confirmed but the doctors are working on sorting out what is causing the reality star's illness.