There's no denying that hanging chairs for the garden are one of this year's biggest trends and with the sunny weather finally arriving, everyone's keen to get in on the act. But with Aldi's infamous hanging egg chair seemingly selling out in minutes every time it goes online, it might be time to consider some other options.
B&M hanging garden chair
And we love this Vancouver Hanging Chair from B&M. With its stylish black macramé design and hanging tassels, you could style it with colourful cushions to jazz it up or match your garden colour scheme or leave it classic and monochrome. For just £30 you can't go wrong!
The Vancouver Hanging Chair - which looks very much like Urban Outfitters' somewhat more expensive £195 Black Macramé Double Hanging Seat - is designed to be hung from a ceiling, tree or any sturdy overhand that can support your weight. The chair itself can take up to 100kg.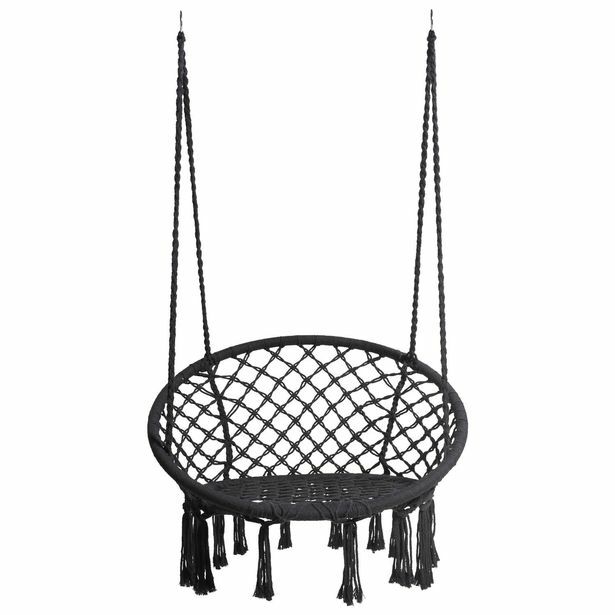 More B&M garden furniture
If you're worried about fights over who gets to sit in the hanging chair, you could always pair it up with B&M's £12 fringed hammock - in black to match the hanging chair. Alternatively, if you've got a slightly bigger budget to play with, B&M do sell their own range of hanging egg chairs like Aldi's too.
The only downside with B&M is that you can't order online. Whilst it's marked as in stock online, we reckon there's a good chance these will sell out fast so we'd recommend heading to your nearest store as soon as you can if you're hoping to get your hands on one for this summer!