Massive victorian house is pulled by truck through San Francisco
A massive two-story victorian style house was pulled by a truck through the city of San Francisco to find the address it will be calling its new home.
The two-storey Victorian house changed locations after having spent over 130 years at 807, Franklin Street in San Francisco.
Only a six-block move away
The big move was orchestrated all in the effort to have the house move to a location that was only six blocks away from its original address this past weekend. Videos of the large-windowed house being loaded on to giant dollies and carefully being pulled by a truck have gone viral since, with onlookers lining the sidewalks to document the tricky move.
The house mover, Phil Joy, told the San Francisco Chronicle that he had to go through several years of planing and even had to acquire 15 separate permits from different city agencies to be able to go forward with the move. He said:
The site at 807 Franklin Street is to become a 48-unit, eight-story apartment building, while the transported Victorian will be anchored at 635 Fulton Street and converted to seven residential units.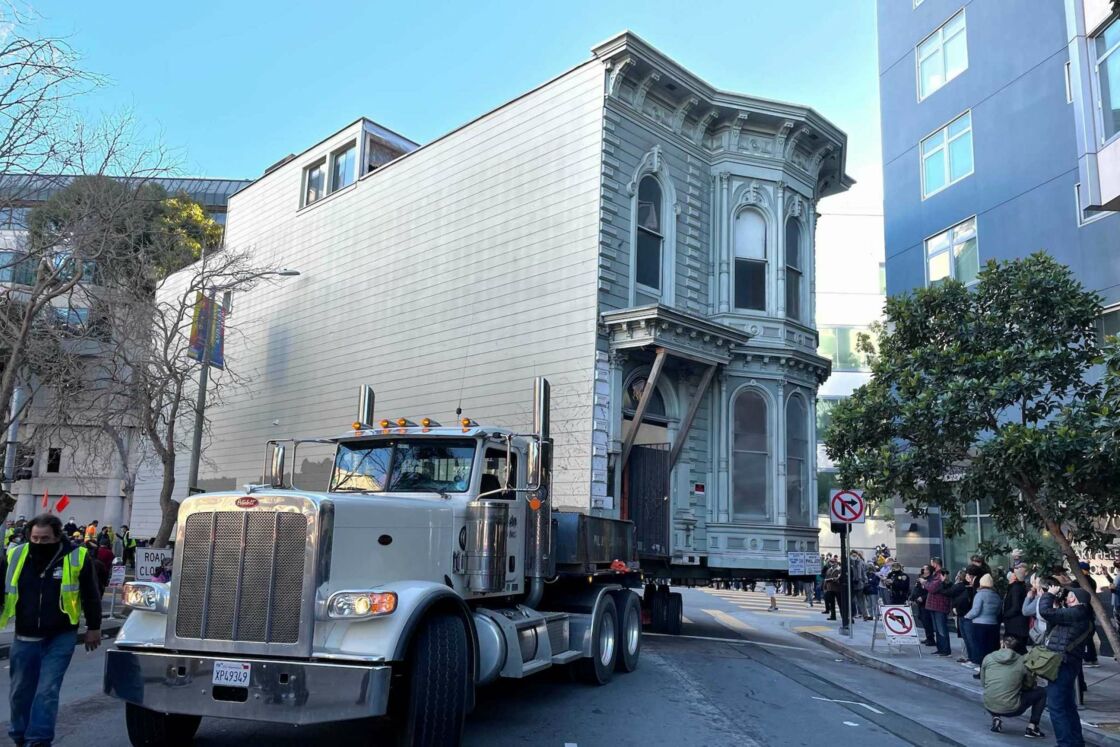 A very tricky and expensive move
The move was said to be trickier than expected in light of the fact that part of the journey involved having to go downhill. In order to move the house without the risk of injury, several street objects had to be relocated or removed, such as, parking meters, tree branches and even some traffic lights. Thankfully, the whole process went smoothly and the house remained intact once it reached its final destination.
The total cost the move set back the owner of the house, San Francisco broker Tim Brown, $400,000 (£285,000) which also covered miscellaneous fees.
Check out the video above to see the action go down!
---