After the year that 2020 has been, we're all in need of a nice bit of rest and relaxation. To help with that, Lidl are going to be selling a heated neck massager for just £19.99. The Homedics Neck Massager With Heat will be available in Lidl stores from 3rd January as part of their new range of personal care products.
The heated neck massager features a vibration motor which will provide relief to tired, aching neck muscles whilst the heat will help to soothe further. You can switch between two speeds for either a soothing or an invigorating massage, using simple integrated controls and ergonomic handles.
The massager can be powered either via the included adaptor or by using 4 AA batteries (sold separately). This means that you can use the massager both at home and when you're on the go. You could also take it into the office with you or away on holiday to help relieve stress wherever you are.
Cheap massagers
Lidl's deal on the Homedics Neck Massager With Heat seems to be one of the best deals around at the moment. However, if you're looking for something for your back, Aldi are currently selling a Back Massage Cushion for £69.99, down from £99.99. They also have a Visage Shiatsu Foot Massager available for £39.99.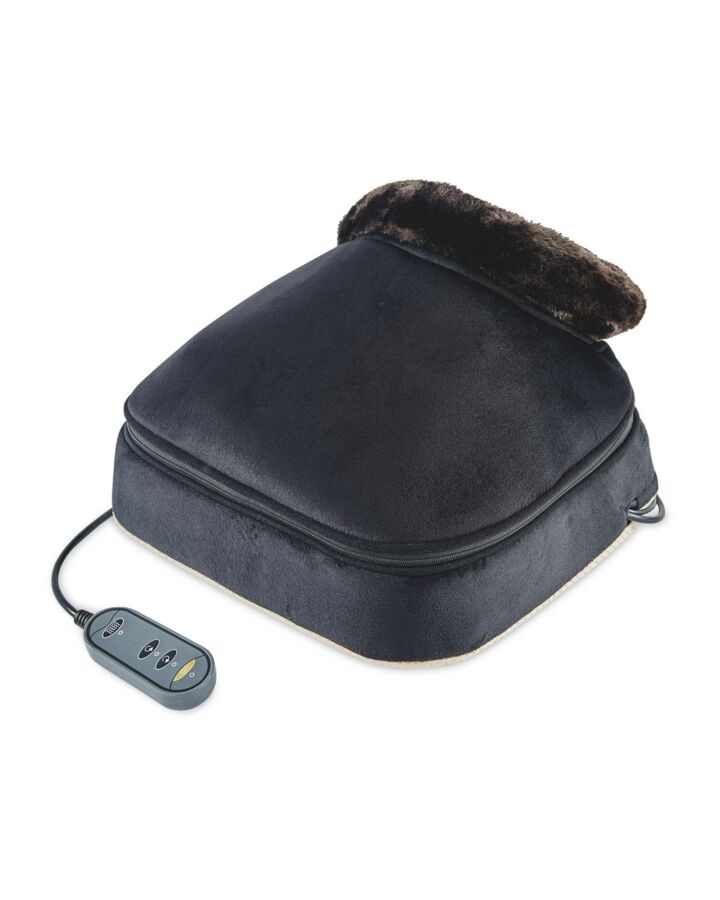 What else is coming to the Middle of Lidl?
Also featured in the personal care range coming to the Middle of Lidl are a Mobility Trainer (£14.99), a Sanitas Speaking Blood Pressure Monitor (£19.99), a Meradiso Support or Leg Cushion (£9.99), an Auriol Vibrating Alarm Clock (£6.99) and a Medisana Multi-Functional Thermometer (£9.99).